12-Year-Old Malaysian Figure Skater Chloe Ng Wins Silver Medal in Asia Trophy and Earns Invitation to Train at USA Olympic Training Site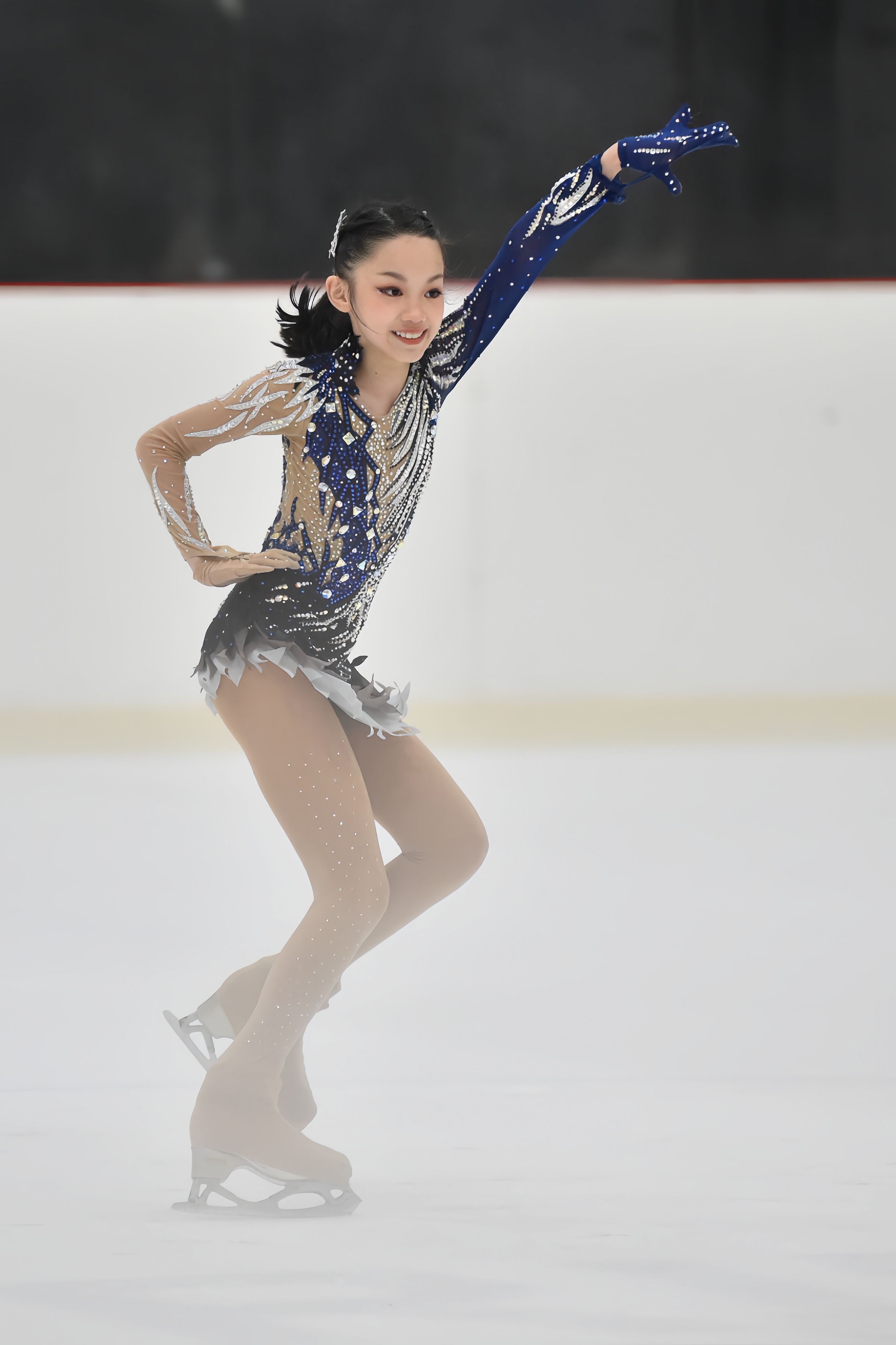 Malaysia – March 14, 2023 – Chloe Ng, a 12-year-old Malaysian figure skater, recently won a silver medal at the 2022 Asian Open Figure Skating Trophy held in Jakarta, Indonesia. Chloe's achievement was a testament to her hard work and dedication to the sport, and she is now on her way to achieving her dream of representing Malaysia in the Winter Olympics.
Chloe's love for figure skating started at a young age of four years old, and she has been training rigorously for over eight years. Her dedication to the sport has earned her the title of National Figure Skating Champion and a holder of the Malaysia Book of Record. Chloe has won more than 60 medals in local and international competitions, including the recent Silver Medal win in the Intermediate Novice Girls event at the Asian Open Figure Skating Trophy in Jakarta.
Chloe's success at the Asian Open Figure Skating Trophy was not her only achievement. She also won a Bronze Medal in the South East Asia Figure Skating Open Trophy in Singapore with a personal best score of 39.51 by executing two valid double Axel (2.5 rotation) jumps in her program. Chloe is the youngest female skater in Malaysia to have landed two Double Axels in competition.
Chloe's ultimate goal is to represent Malaysia in the Winter Olympics. To achieve this, she trains more than 30 hours per week in Sunway Pyramid Ice Rink and IOI Icescape Ice Rink. She also attends regular training sessions in South Korea during holidays. Chloe recently attended a workshop at the USA Olympic training site in Colorado Springs, sponsored by US Figure Skating, to further improve her skills and prepare for the upcoming competitions.
Chloe's achievements in figure skating have not gone unnoticed, and she has already set her sights on competing at the 2024-27 World Junior Figure Skating Championships, the 2027 SEA Games, the 2028 Winter Youth Olympics, and the 2028-29 World Figure Skating Championships. Chloe's journey to the top has been challenging, but her hard work, determination, and unwavering spirit have brought her to where she is today.
"Chloe's hard work and dedication to the sport has definitely shown throughout her triumphs at recent competitions. It's extremely satisfying to see the younger generation of local skaters propel themselves forward in Figure Skating, and I couldn't be more proud," said Julian Yee, a two time SEA Games gold medalist who represented Malaysia at the 2018 Winter Olympics. "With Chloe's talent and sheer determination, I'm sure it will bring her a long way in her journey to success. It's only the beginning of her dreams being an elite athlete and there's much more in store to come for her. "
Chloe's achievements in figure skating are a source of inspiration to many young athletes in Malaysia, and her success is a testament to the growing popularity of figure skating in the country. Chloe hopes that her achievements will encourage more young Malaysians to take up the sport and pursue their dreams.
For more information on Chloe Ng and her journey towards the Winter Olympics, follow her on Instagram at https://www.instagram.com/chloeng4.
Media Contact
Contact Person: Amy Ng
Email: Send Email
Country: Malaysia
Website: https://www.instagram.com/chloeng4