Release of a Serial Killer cum Horror Thriller Novel Ready to Take the Breath Away of Niche-Lovers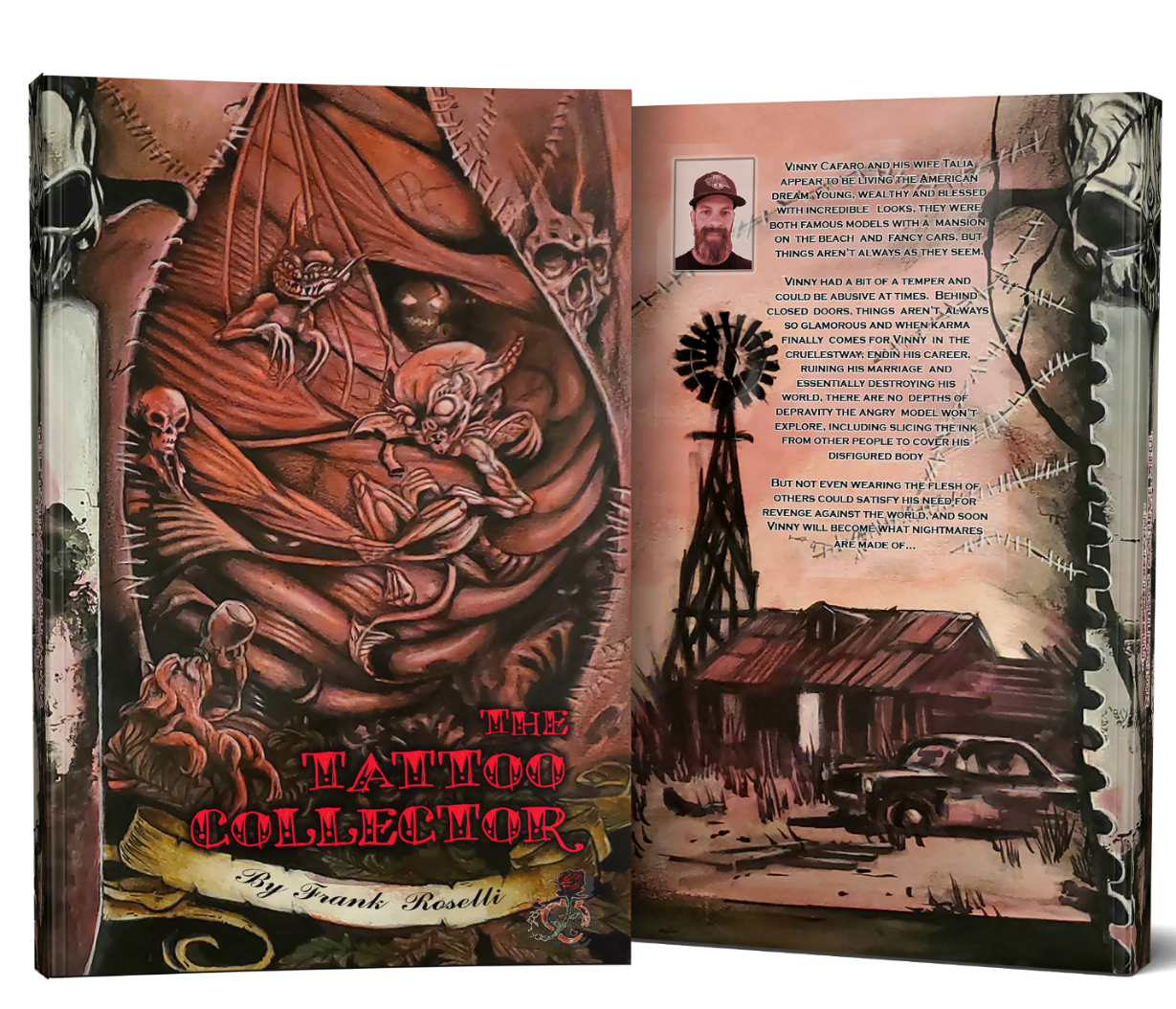 New Jersey – The horror and sci-fi author of books like Renee Falls, Grace and Devil's Daughters has released a new serial killer novel titled The Tattoo Collector (available in Kindle and Paperback). With endless twists and dark murders, the book establishes itself as a spine-chilling page turner.
In The Tattoo Collector, we meetthe very hot Vinny Cafaro and his gorgeous wife Talia, who appear to be living the American dream. They are both famous models living in a mansion on the beach and drive fancy cars. In the beginning, nothing seems like it could go wrong – but things aren't always as they seem.
Vinny, the alpha male, doesn't like two things: tattoos on his skin, and a lack of debauchery in life. Hot-headed with an abusive temperament, he's not the most ideal partner, unlike his wife. Things turn around for the worse for the glamorous model when he's met with an unfortunate incident, and knows nothing will ever be the same.
Vinny's career is gone, his marriage ruined, and his world essentially destroyed. Whatever little good he had left in him is gone. There are no depths of depravity the angry model won't explore, including enjoying the things he most hated. Wreaking revenge against the world and society, Vinny begins slicing tattoo from other people to cover his body.
What starts off as a rage of passion turns morbid. No longer satisfied with simply wearing the flesh of others, soon Vinny will become what nightmares are made of. The journey of this heart-throb turned serial killer is packed in this vicious serial killer novel as one of a kind.
Frank's book is unique in how he transcends the generic shock and repulse that's characteristic of horror fiction. Setting himself apart from the Stephen Kings and Anne Rices of the world, the author creates fright through demoralizing evil within his characters and situations, as well as through gore. His wild and unfound stories, take a more slow venom approach to bring goosebumps to the reader.
Learn more about the author by going to his website, www.frankthemadscribe.com
Media Contact
Company Name: Frank The Mad Scribe
Contact Person: Frank Roselli
Email: Send Email
Phone: +18484489652
Country: United States
Website: https://www.frankthemadscribe.com/