The NFTs space may be a game-changer innovation for the luxury watches industry, more than fine art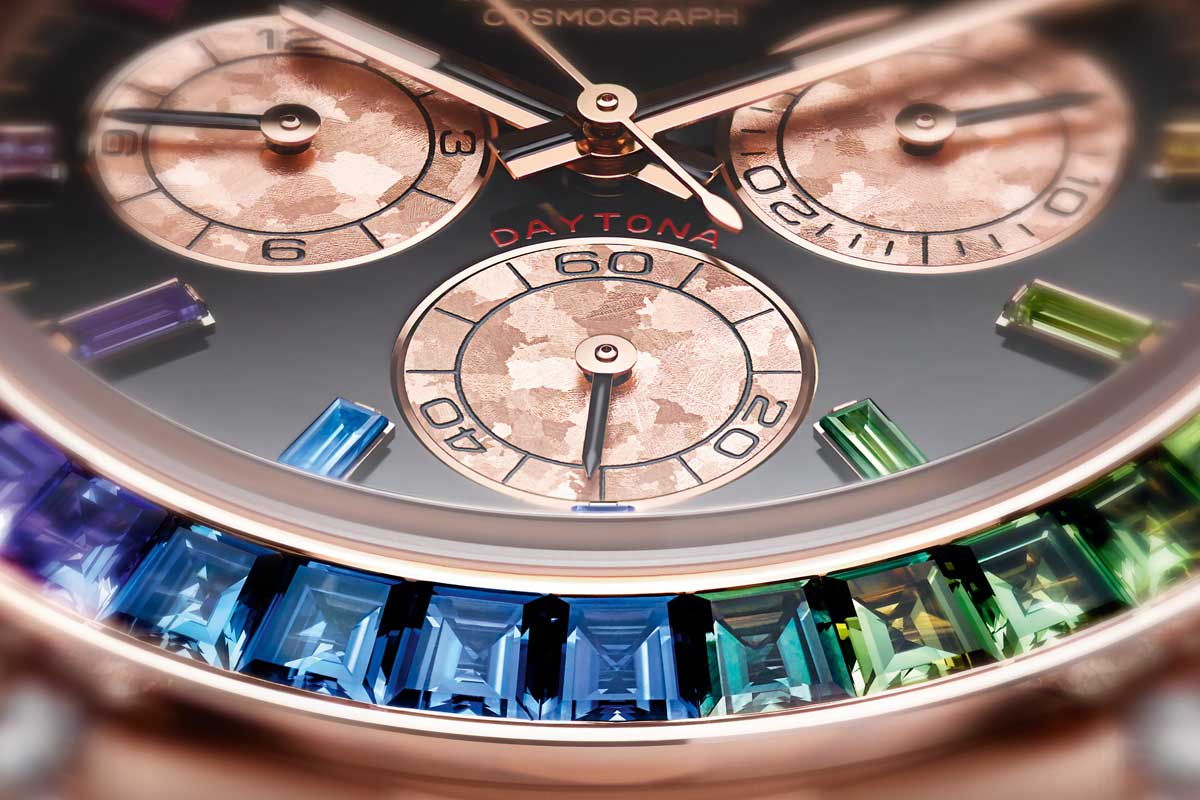 For centuries luxury watches represented one of the most common kinds of trophy investments, valuable assets that are also a "status symbol" and iconic tools.
Nowadays, a new vision is surging among some of the top-notch luxury brands that have seen in the NFTs universe a way to innovate and develop the conventional market of brand-new and secondhand wristwatches.
The shortage in the primary market drove sales growth among secondhand watches reseller, this consideration seems to be supported by a recently released statement by the Federation of Swiss Watch: "in 2021, watch exports costing more than $3,200 grew the most out of all watch categories, increasing 14.8% compared to 2019".
Also, McKinsey and Company, which is a trusted advisor and counselor to many of the world's most influential businesses and institutions, estimates that the pre-owned wristwatch market sales hit $18 billion in 2019 and could top $30 billion by 2025.
In this scenario, the NFTs' newly-born ecosystem should play an important role, as has been demonstrated by some important and well-known worldwide brands.
The first watch NFT with no-related functions to ever go on sale was back in March of 2020 on OpenSea.
The Bigger Bang All Black Tourbillon Chronograph Special Piece was offered by Jean-Claude Biver, an industry veteran, along with Swiss company WIseKey as a digital twin image NFT.
Another example could be the NFTs project run by Jesus Calderon who designs and sells virtual watches under the name of Generative Watches on Open Sea.
A lot of stuff is going on in this vibrant market sector, but because of its merely artistic nature, they will need to develop their idea into a more sophisticated one, trought the adoption of functions in line with the demands of younger collectors who are interested in projects that bring benefits like exclusive access or interoperability in gaming environments.
What are NFTs?
An NFT is a digital asset that represents real-world objects like art, music, in-game items and videos.
They are bought and sold online, frequently with cryptocurrency, and they are generally encoded with the same underlying software as many cryptos. Although they've been around since 2014, NFTs are gaining notoriety now because they are becoming an increasingly popular way to buy and sell digital artwork.
The market for NFTs was worth $41 billion in 2021 alone, an amount that is approaching the total value of the entire global art market. NFTs are one of a kind, or at least one of a very limited collection, and have unique identifying codes.
"Essentially, NFTs create digital scarcity," says Arry Yu, chair of the Washington Technology Industry Association Cascadia Blockchain Council and managing director of Yellow Umbrella Ventures.
This stands in neat contrast to most digital creations, which are almost always infinite in supply.
"In 2021, watch exports costing more than $3,200 grew the most out of all watch categories, increasing 14.8% compared to 2019".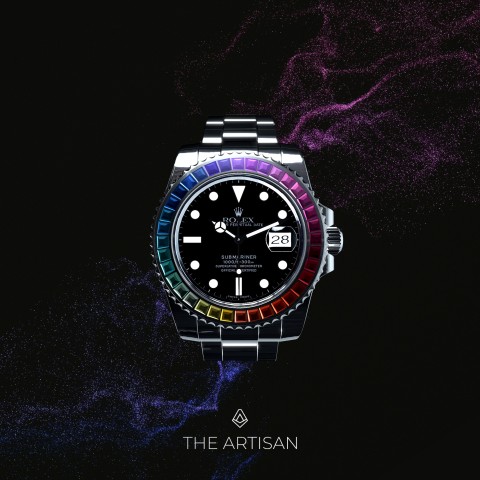 A stunning Italian project which is going to revolutionize the watchmaking sector!
There is where the Artisan comes into the NFT's Space, bringing innovation, usability, operability, customization, and the possibility to bring luxury watches to the physical world as unique pieces.
Unlike many other NFTs projects that have accustomed us to entrepreneurial vision that has no repercussions on the real world, the Artisan's ambitious intention is to create a unique business model that can be an inspiration for small and large companies operating in the watch sector.
A dream that soon could be a solid reality, started more than a year ago thanks to the intuition of the two co-founders: Renato Capizzi, an Italian- Swiss 30 years old forex and crypto expert, and Dariush Haghighi Tajvar who is a 24 years old watch collector and a profound connoisseur of NFTs-related technologies.
In both, there is the desire to find a concrete use of on-chain technologies, something that can solve real problems starting from innovations that until now have remained within a screen.
Starting from their solid background, over time they have been able to create a team with transversal skills and wide know-how.
Today, the team consists of ten members, among whom certainly stands out the name of Mik Cosentino, in the role of Advisor, which owes its fame to two successful projects well known to fans of this world: BirdezGang and OcchialiNeri.
So, The Artisan is an unconventional start-up whose purpose is to turn the NFTs universe into reality through a complex integration between the metaverse and the physical world.
During their AMA, the Artisan's founders have revealed a prototype of the first watch boutique ever realized in a digital environment where people from all over the world will personalize and buy real luxury watches.
The Artisan is also a community of master artisans, who are the real backbone of this project, a wide network of master artisans that customize wristwatches, making them one-of-a-kind pieces.
They are entering into the NFT world by presenting 2 collections of 3500 pieces each.
The first one consists of 3500 covered watches, divided into 8 different colors, with each color having its rarity, while the second one will consist of 3500 boxes.
Blended together these two different elements will generate the so-called "Complete NFTs".
These NFTs will be real actions of this start-up which will generate dividends that would benefit the holders.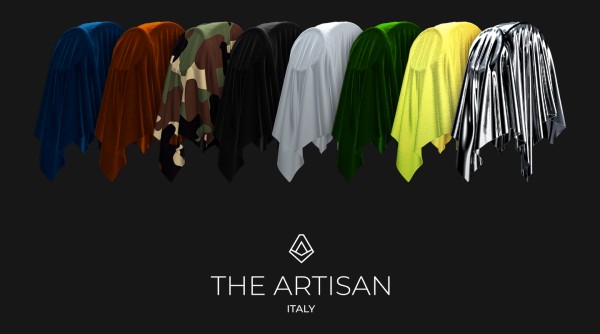 On May 3, the first mint phase took place, during which more than 600 copies were sold only among whitelist owners, representing a great success in anticipation of the public launch through the LaToken launchpad, a broker with more than a million monthly users and 300 million dollars transacted every day.
The launch on their launchpad will take place on May 16, 2022, so you are running out of time to join this jaw-dropping opportunity.
With a forecast of sold-out during the first week of launch on the LaToken platform, the Artisan team is already thinking about the next step, which is to start the customization and sale of the first physical watches.
As Olivier Moingeon, co-founder and CCO of Exclusible, said "gamification is a way to engage deeper and longer with fans, creating a new kind of emotional relationship between a brand and its users or clients", and for this reason, the Artisan project team decided to focus on the creation of a mesmerizing ecosystem where the "complete NFT" holders will be part of an uplifting community made by watches lovers and watchmaking enthusiast.
This is only the visible tip of the NFTs iceberg and in the future, more and more innovations will be introduced, anyway, joining the non-fungible- token universe starting from today could be a big advantage for when this will become an everyday matter!
Media Contact
Company Name: The Artisan NFT
Contact Person: Renato Capizzi & Dariush Haghighi
Email: Send Email
City: Firenze
Country: Italy
Website: theartisan-nft.com/