Sawyer Assurance Emerges as The Go-To Audit Partner for Texas Businesses
Sawyer Assurance is a leading CPA firm which specializes in independent and expert audit, financial statement review and compilation services.
June 16, 2021 – Texas businesses looking for premium audit services do not need to search further. Sawyer Assurance is extending their industry-leading audit services for Texas businesses with the guarantee of fair and unbiased appraisal of a company's financial performance and position. The company caters to all kinds of businesses, irrespective of size and industry.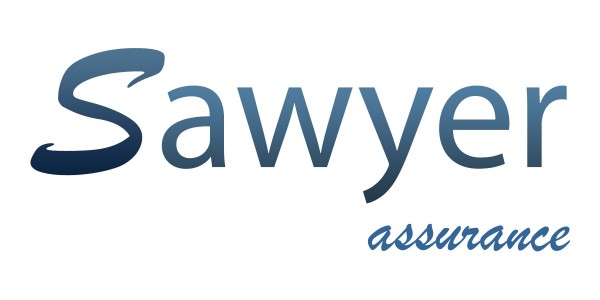 A highly reputable financial services team in Texas, Sawyer Assurance was founded by leading financial expert Ryan Sawyer. A CFA Charter holder, Mr. Sawyer holds CPA, Series 65, and Series 79 licenses and has been practicing as a major independent auditor for more than a decade. Over the years, Mr. Sawyer has catered to a broad client-base, including Fortune 500 companies, privately held businesses, and non-profit organizations.
"We stand for 'true and fair' audit services to ensure an authentic view of a company's financial performance and position. We do realize an unbiased financial statement of a business lies at the crux of trust and obligation of stewardship between those who manage a company and those who own it and we guarantee an independent and expert audit assistance. We have been in the industry for over 10 years and can assure you industry-leading service at every step of an audit process, right from planning and risk assessment to understanding/testing of internal controls to analytical procedures to substantive testing of source information, and finally to a fair and unbiased opinion report," stated Ryan Sawyer.
In addition to audit services, the company also specializes in financial statement review and financial statement compilation services for Texas businesses. Ryan and his team offer extensive assistance regarding all required analytical procedures, inquiries with management as well as investigations of inconsistencies to ensure each client's business conforms with standard accounting and reporting frameworks like GAAP.
A major factor differentiating Sawyer Assurance from other financial services firms is their extensive partner involvement policy with each engagement. The company has further assured on-demand availability of partners and managers to clients as a specialized resource.
"We do understand each business comes with its own specific needs when it comes to audit and other related financial services. In that light, we assure personalized attention to each client and maintain extensive partner involvement on each engagement. If need be, we can even extend partners and managers on-demand for clients as specialized resources."
Furthermore, Mr. Sawyer stressed their reputation for fast turnaround time.
"We know time is of the essence, especially when it comes to financial services. We are experienced professionals and aware of the techniques and tools to complete our services under tight deadlines. This is another prime factor that separates us from the rest. We also take a proactive approach in addressing complex issues early in the engagement to ensure a seamless flow of work and faster completion."
For more details, please visit https://www.sawyerassurance.com
Media Contact
Company Name: Sawyer Assurance
Contact Person: Media Relations
Email: Send Email
Country: United States
Website: https://www.sawyerassurance.com