Cramaro Tarps Reveals One Stop Shop for Tarpaulin Products and Services.

Thanks to Camaro tarp's excellent inventory of tarpaulins, the company has continued to receive positive reviews from truckers and heavy duty haulage companies spanning across entire North America. Cramaro Tarps is a one-stop service center for all kinds of tarpaulin needs. Cramaro tarps lead with innovation and technology in the industry to provide top-notch products and services to truckers.
Cramaro Tarps offers truck tarps, flatbed systems, truck and trailer tarps systems, and tarp accessories in the heavy hauling and trucking industry. Cramaro Tarps is also the originator of the automated truck tarp system which helps truckers haul their loads safely and efficiently. Cramaro Tarps extend services to all truck tarp systems at 6 locations throughout North America, Delaware, Florida, Massachusetts, Nevada, Ohio, and Ontario Canada. The company also services truck tarp systems installed from any of its competitors along with its own.
The primary products of Cramaro Tarps include Cable Systems, Flatbed Tarp Systems, Flip Systems or Dump Truck Tarps, Side Roll Systems, Trash/Recycling Systems, Tarps, Super Liners, RCC, Tarp-pull-in unloading systems. Services offered by the company are Install systems, Repair and Service systems, Repair or change tarps, Aluminum/steel welding and fabricate parts, Design and Manufacture custom made tarpaulins.
One specialty product of Cramaro Tarps is the water-resistant cable system named the Mentor, which was launched 3 years ago, and since then, it has set a standard in the industry. The Mentor allows the hauler of weather-sensitive products to have peace of mind when it comes to having a dry load. The company has brought the advanced and even better version of the Mentor, i.e., the Mentor II. The Mentor II has a shaftless front assembly. It is more aerodynamic and the front pulleys, gear reducer, and gearbox are self-contained. Whether it is Mentor I or Mentor II, this system allows a company to haul both sand and gravel product; as well as grain, fertilizer, or a product that needs to be kept dry, with the same trailer. It gives versatility to the operator.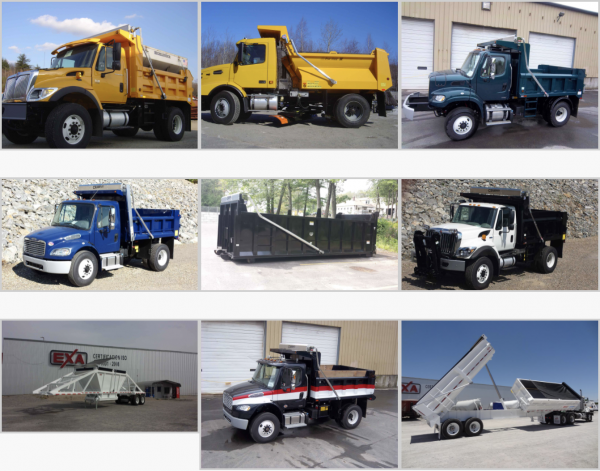 Cramaro has a fairly large and widespread client base, which includes Royal Truck and Trailer Sales from Michigan, Hercules Building and Wrecking from East Taunton, Massachusetts, Beepi Corp from Las Altos, California, and many more.
To know more about Cramaro Tarps, use the media contact details below.
Media Contact
Company Name: Cramaro Tarps
Contact Person: Patti Dunn
Email: Send Email
Address:600 North Drive
City: Melbourne
State: FL 32934
Country: United States
Website: https://www.cramarotarps.com/