Physician and Bestselling Author Releases Guidebook for Fellow Travelers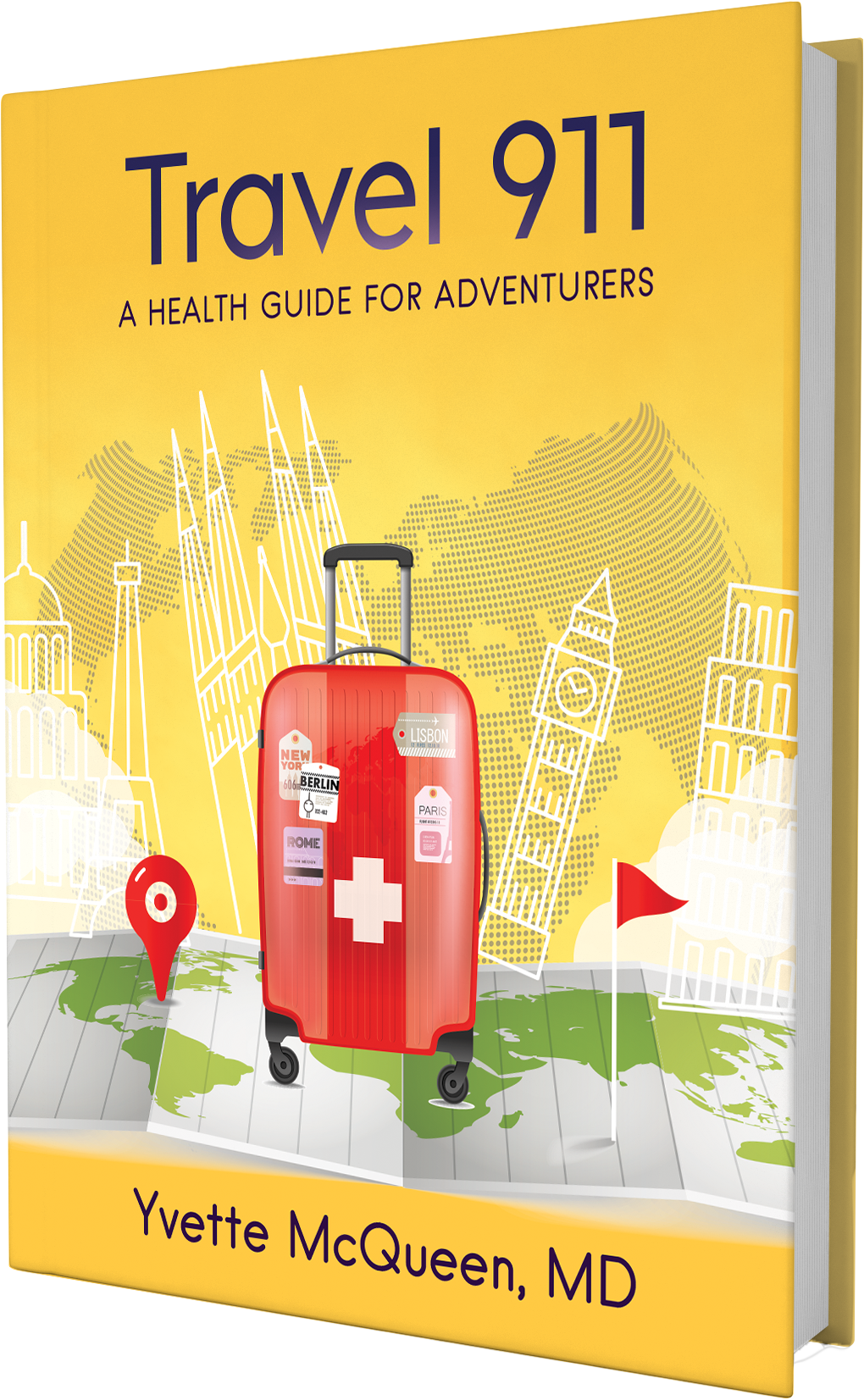 Imagine being one of the millions of yearly travellers who are all ready to set out on an adventure, vacation, and/or a few days of fun. Everything is planned and paid for, except the one thing most travelers do not anticipate – sickness and emergencies. To help spirit adventurers and world travelers avoid disruption in their experience, Yvette McQueen, MD, has released Travel 911: A Health Guide for Adventurers.
ATLANTA, GA – June 16, 2021 – In Travel 911, bestselling author and global traveling physician, Dr. Yvette, provides a comprehensive must-have guide for handling common medical concerns while traveling. Chock-full of fact-based, tried-and-true wisdom, this handbook also delivers preventative measures and some quick first aid tips that will help readers avoid unforeseen health hazards so that they can travel well.
"Environmental medical emergencies related to heat or cold occur while travelers venture into another environment, whether hiking, trekking, biking, or running. Often, the emergency will occur in remote areas where immediate medical assistance is not available. Basic prevention such as wearing protective clothing, wearing layers, and limiting exposure time can save limbs and lives," says Dr. Yvette.
The topics covered in Travel 911, such as what to pack, situations to anticipate, traveler's diarrhea, skin issues, and how to recognize/handle a medical emergency as a non-medical person will advise readers on a wide range of possible, unfortunate occurrences that could affect not only how pleasant their trip is but also how well they recover from unexpected medical events. Within the pages of this guidebook, Dr. Yvette doles out the knowledge she has gained from her exploration of over forty countries.
Travel 911 will thoroughly prepare readers for their next voyage. "In the USA, 911 is the number to call for Emergency Medical Services and an ambulance. It is not the same in countries outside of the USA. Know the emergency call number of your destination or how to seek immediate emergency medical care."
Yvette McQueen, MD, is an emergency medicine physician, travel doctor, instructor, speaker, entrepreneur, author, and consultant. She has traveled to over forty countries, serving both travelers and local residents, promoting health education, travel wellness, and disease prevention. As the CEO of MedQueen LLC, Dr. McQueen offers travel medicine, urgent care, and nutritional consultations via telemedicine to individuals, executives, and travel groups.
Published by Publish Your Gift®, Travel 911: A Health Guide for Adventurers is now available for purchase at www.yvettemcqueenmd.com.
Media Contact
Company Name: Purposely Created Publishing Group
Contact Person: Shani McIlwain
Email: Send Email
Phone: (888) 949-6228
Country: United States
Website: www.publishyourgift.com