Polymath and Bestselling Author Releases Poetry Collection to Promote Emotional Well-Being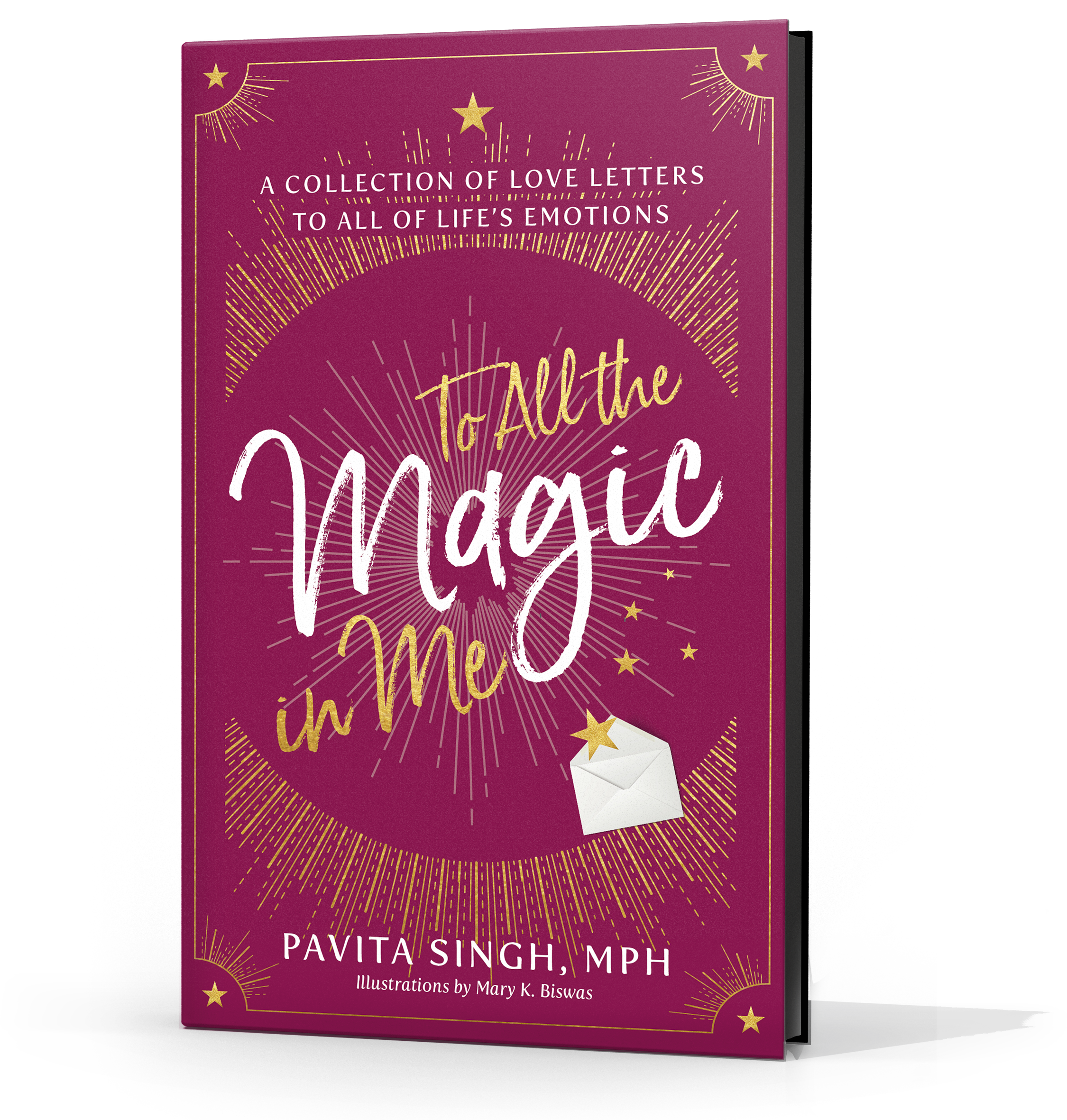 Within us all are a multitude of emotions, ranging from equanimity to excitement, repulsion to desire, and everything in between and beyond. Yet, people often go through life doing whatever they can to avoid adverse feelings. To offer a new perspective on negative emotions and the powerful role that they, along with positive emotions, play in our lives, Pavita Singh, MPH has released To All the Magic in Me: A Collection of Love Letters to All of Life's Emotions.
NEW YORK, NY – June 16, 2021 – In To All the Magic in Me, bestselling author Pavita Singh, MPH offers readers an authentic depiction of the human spirit informed by her own mental health struggles and life experiences. Through this poignant poetry collection, readers will experience a soul cleanse as they discover within the pages of this assemblage a profound and powerful nod to the inner workings of our hearts.
"Learn to fall in love with all of your emotions, for they are all part of you. Perhaps try having conversations with these emotions, as I have done in the letters you are about to read. Even if it doesn't always feel good, I encourage you to embrace these emotions and see the light in all of them. Doing so will help you unleash all the magic in you," says Singh.
From boredom to bliss, perfectionism to passion, anxiety to relief, and much more, the topics covered in To All the Magic in Me will remind readers of the complexity, lessons, and beauty to be found in every emotion. Readers will also discover that feeling and coping with their emotions in a healthy manner is key to embracing and unleashing their inner magic.
To All the Magic in Me will take readers on a journey through dark, hidden emotions to brilliant, light-filled ones. "To be a human is essentially to be a living contradiction. We all have within us multiple aspects of our identity that do not always mesh. Navigating these incongruities is messy, confusing, and outright frustrating. But it is also beautiful, enlightening, and magical."
Pavita Singh is a polymath whose mission is to spread light, love, learning, and laughter. She is the Executive Director of Girls Health Ed and a graduate of Yale University, where she received her Master of Public Health in Social & Behavioral Sciences. Pavita has been to 38 countries and 25 states and lives in New York City. To All the Magic in Me is her first published book.
Published by Publish Your Gift®, To All the Magic in Me: A Collection of Love Letters to All of Life's Emotions is now available for purchase at www.pavitasingh.com.
Media Contact
Company Name: Purposely Created Publishing Group
Contact Person: Shani McIlwain
Email: Send Email
Phone: (888) 949-6228
Country: United States
Website: www.publishyourgift.com