Pops & Poosh Is A Family Owned Caribbean Restaurant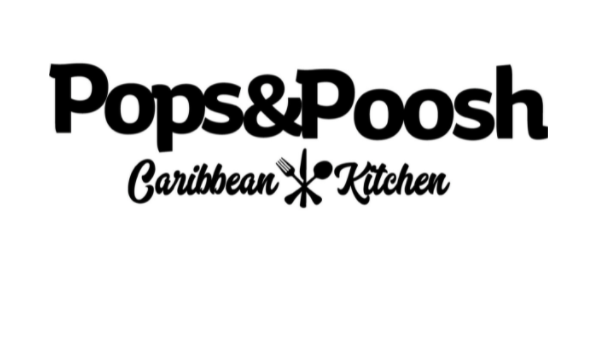 Pops And Poosh Caribbean Kitchen is a brand that will be known for years to come. Their motto is to always give back to where they came from. That is why 10% of all sales is given back to a school in Haiti which feeds 80 kids per day. Pops And Poosh is more than just a restaurant serving scrumptious food, it's a culture and a way of life.
The amazing culinary chefs in the kitchen are Jessie and Edvard Byron. They make an assortment of savory pastries that are known to many as Haitian Patties. They come in all kinds of fillings from chicken, beef, cod fish, herring, veggie, and conch. The two people running and managing the eatery is Pops And Poosh their two sons. Parnell (Pops) Gervais and Wagner (Poosh) Gervais.
They handle the marketing, advertising, and promotion end of the restaurant. Making sure all social media handles are updated with fresh and new content. It's a family owned restaurant that employs dozens of family and friends. Pops And Poosh have been in business for years, catering weddings, communions, baptisms, and corporate events.
For more information on Pops & Poosh go to their website www.PopsAndPoosh.com or on IG @PopsAndPoosh. Pops And Poosh location is 988 Merrick Road Baldwin NY 11510.
About Pops And Poosh Caribbean Kitchen
Pops And Poosh Caribbean Kitchen is a Haitian Caribbean restaurant that has been catering birthday celebrations, baptisms, communions, weddings, and also corporate events. The restaurant has 6 different Haitian Patties:
Chicken, Beef, Herring, Codfish, Conch, and Veggie. They will be serving patties 6 days a week. They also have macaroni and cheese, rice with beans, and sides of stew chicken, goat, beef, fish, and conch.
Media Contact
Company Name: Pops And Poosh Caribbean Kitchen
Contact Person: Parnell Gervais
Email: Send Email
Country: United States
Website: https://popsandpoosh.com/