NY Solar Installation Company Experiences Surge in Demand as Consumers Look to Renewable Energy Sources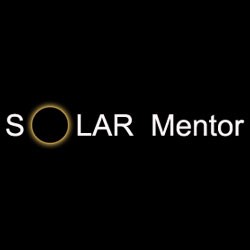 Solar Mentor is witnessing an increase in demand for solar panels as homeowners and businesses seek to reduce energy costs and promote sustainable living.
February 1, 2023 – Flushing, New York – Solar Mentor, a leading solar installation company, is seeing an increase in solar panel installation in New York as renewable energy deployment grows. Because of the high cost of fossil fuels, as well as the emphasis on the environment, there is renewed interest in solar energy as a cost-effective and appealing fuel source. Solar Mentor, a leading expert in photovoltaic solar panel installation, is working hard to meet the uptick in interest and is committed to providing New Yorkers with the best and highest quality solar energy for businesses and homeowners.
According to the Solar Mentor team, "Investing in solar energy is a significant and exciting decision that will change and improve your home. It gives you complete control over your soaring electricity bill. From a design layout that meets your energy needs to a solar panel installation system, you can enjoy increased energy growth and savings without compromising your home electricity."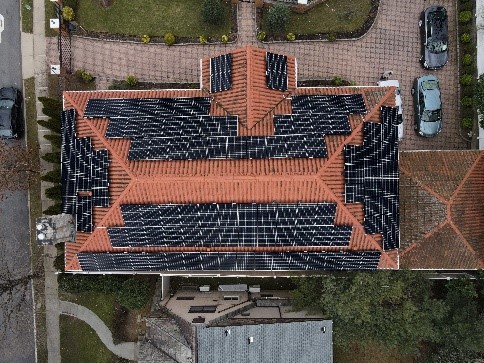 Meeting the Increased Demand
Solar panels are now more efficient and cost-effective than ever before thanks to technological advancements. As the grid's numerous problems worsen, solar is quickly becoming a sought-after energy solution.
Consumers who switch to solar power will reap numerous benefits, including.
Renewable solar energy of the highest quality
55% more energy for more significant savings
Incentives and financing to assist in offsetting overall costs.
Solar Mentor provides excellent customer satisfaction to both commercial and residential customers by providing superior performance, products, value, and consistency. Furthermore, Solar Mentor's expert team performs a thorough inspection to ensure that a property receives the best design to utilize solar energy that is ideal for each unique requirement.
State-of-the-art Technology
Solar Mentor only works with the world's leading suppliers and manufacturers of solar panel devices, such as SunPower. SunPower's solar panels can increase power by 70% in the first 25 years when compared to conventional methods.
Additionally, the Solar Mentor team is well-versed in the intricacies of installing solar panels so that clients can start reaping the benefits right away. They handle a variety of details such as obtaining zoning, electrical, and local building permits, digital-aid design and layout strategies, utility interconnection, HOA insights and approval, and applications for local or state rebates.
As New York and its elected officials place an emphasis on lowering energy and utilities costs as well as greenhouse gas emissions, the solar industry is seeing an increase in interest. Solar Mentor encourages New Yorkers to discover more about this high-performance alternative to fossil fuels and to get in touch with them to learn more about the long-term benefits of going solar.
About Solar Mentor:
Solar Mentor, an industry leader, specializes in the installation of high-quality solar panels and provides both commercial and residential solar services. They are a Solar Panel Master Dealer who takes pride in assisting clients in lowering their energy costs while reducing their carbon footprint. Solar Mentor has been assisting New Yorkers in their transition to renewable energy for over 25 years.
CONTACT: To learn more about Solar Mentor, the rise in demand for solar services, or to set up an interview for an article, please contact us.
Media Contact
Company Name: Solarmentor
Contact Person: Ran B
Email: Send Email
Phone: +1 (718) 374-2629
Address:137-01 70th Rd Unit 1
City: Queens
State: NY 11367
Country: United States
Website: https://www.solarmentor.com/