Introducing Talis-us, a family-owned pet store serving nutrition and supplies at the best prices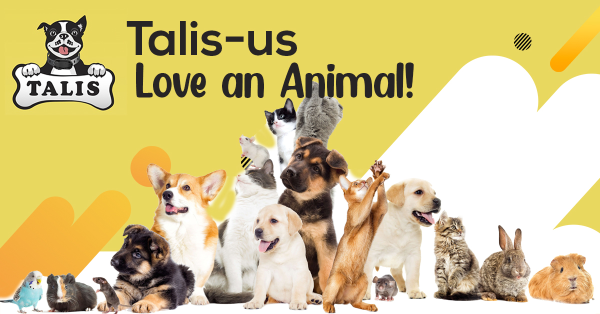 Talis-us is a pet supply brand made by pet lovers, for other pet lovers. The brand is on a mission to provide consumers and pet owners with a family-owned alternative while ensuring they get the same great products at even better prices.
Pets are amazing friends to humans, offering companionship, the kind of which cannot be provided by their fellow humans. However, many pets do not get the best possible treatment from their owners, usually due to the pet owner's difficulty in accessing quality foods and other products for their furry friends.
According to The American Pet Products Association, almost 85 million households have a pet, and over the last 30 years, pet ownership has gone from 56% to 68% of all households. While there are different brands with products to meet the needs of pets and their owners, many of them are either exorbitantly priced or fail to deliver on their claims. Consequently, such individuals have to settle for less or pay through their noses to get the kind of solutions they desire. Talis is, however, changing this narrative by giving a quality life to pets without requiring their owners to break the bank.
The 24/7 online pet store offers premium pet supplies, featuring a wide range of products for dogs and cats. The primary goal of Talis is to help pet owners appreciate their pets and show just how important they are by giving pet owners great deals on premium food, pet supplies and pet care products. The store offers different categories of products, including food, treats, toys, leashes, and harnesses, making Talis a one-stop-shop for all pet food and supplies, with convenient delivery.
Speaking about its services, the founder of the store, Michael Milshtain,
said: "Our love for pets is so strong that we made our family Boston dog, the logo of our pet store. As a family of pet lovers, we know exactly how to treat our canine lovers. Our brand of family owned pet stores offers quality nutrition and supplies for dogs. For over 10 years we have been helping loving pet owners like yourself take quality care of your furry friends".
In its commitment to excelling as the best in the pet supply industry, Talis has undergone some positive changes within the company over the past few months, including adjusting to recent updates to maintain quality and results for its customers. Today, they can proudly say they are the quintessential blend of affordability, professionalism, thoughtful solutions, knowledge, value for money, and quality services.
This quality service is aptly exemplified by the rave reviews Talis' services have elicited from its clients. An excited client, Linda N, who bought the Kong Squeezz Ball Dog Toy said: "I got my order in plenty of time, my dog loves his new blue ball-kong. he plays with it everyday, worth the price".
For more information about Talis and its products, visit the company's website at talis-us.com/ .
Talis also has a very strong presence on social media and can be found on Facebook and Instagram.
Media Contact
Company Name: Talis-us
Contact Person: Michael Milshtain
Email: Send Email
Phone: 1 (800)3875643
Country: United States
Website: https://talis-us.com