Walk on a true journey from pain to peace in Never Say Never by R. Chaitanya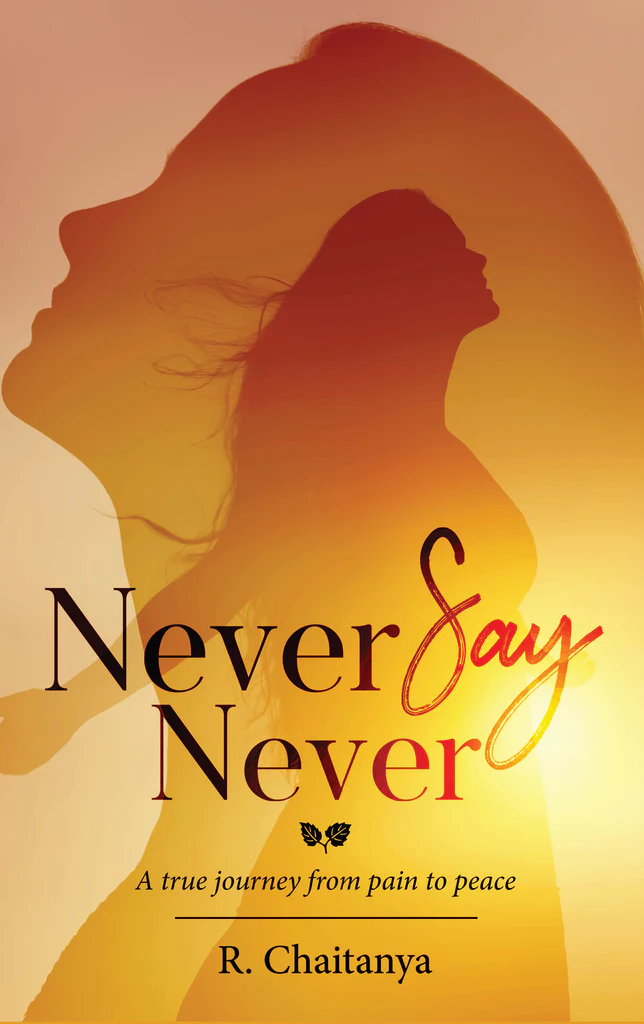 In her book, R. Chaitanya writes that inspite of the infinite material possessions, scientific discoveries, luxurious lifestyles, technical advancements, and riches, people's lives are tales of suffering, pain, and diseases. They feel it in the core of their being. No one can deny pain in life, there is a fierce fire burning in each heart.Through this book, the author intends to apply balm on bruised hearts. She wants to hold trembling hands in hers, and wrap up all who are burning in the frying pan of life in a golden blanket of love and security. It's her foremost priority that by the time you finish this book, you are happy, calm, and peaceful.
She is currently working as an English Lecturer in Directorate of Education, Govt. of NCT of Delhi. Earlier she taught graduates in Saraswati Mahila Mahavidyalaya, Palwal and MODC, Hassanpur. Total teaching experience is 23 years.
She is very passionate about movies music and dance, She is interested in anchoring and has a great love for stage Despite her difficult past, she is full of life and loves every aspect of it. Her life's mission is to spread love and serenity to people who are in pain and have lost all hopes.
This book is a result of her versatile personality and loving nature to help guide people for a better life.
Never Say Never is published by White Falcon Publishing. The book is available for sale in India and internationally.
https://www.amazon.in/dp/163640717X?ref=myi_title_dp
https://store.whitefalconpublishing.com/products/pre-order-never-say-never-a-true-journey-from-pain-to-peace
Media Contact
Company Name: White Falcon Publishing Solutions LLP
Contact Person: Media Relations
Email: Send Email
Phone: +91-6280-150-239
Address:SCO 70, Second Floor Sector 47D
City: Chandigarh
Country: India
Website: https://whitefalconpublishing.com/