China-Japan Youth Cartoon Competition ends in Nagoya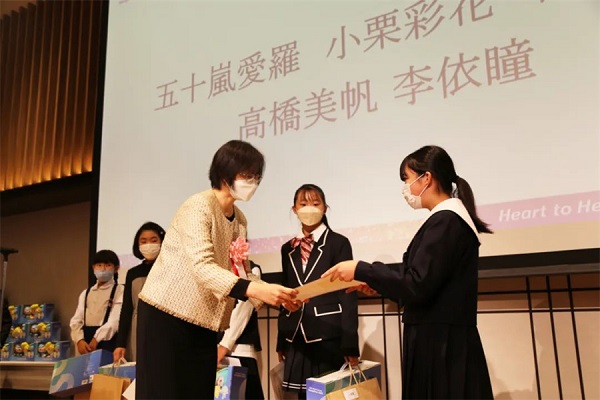 Yang Xian, counsel-general of China to Nagoya, presents a certificate to an award winner. [Photo/hangzhou2022.cn]
The award ceremony of the China-Japan Youth Cartoon Competition 2022, a commemoration of the 50th anniversary of the normalization of diplomatic ties between China and Japan and a salute to the upcoming Hangzhou Asian Games, was held in Nagoya, Japan on Oct 23.
More than 300 youngsters from the two countries have taken part in the event, with the number of first, second and third-place awards coming to 60 in total.
The cartoon works of Chinese and Japanese youngsters boast distinctive techniques and are full of imagination and creativity.
Presented in the form of a cultural and sports exchange, the ceremony aimed to enable the younger generations of the two countries to learn from each other and build friendships via art.
Chen Weiqiang, deputy secretary-general of the Asian Games Organizing Committee and vice-mayor of Hangzhou, delivered a video speech to express his sincere congratulations and offer an update on the preparations for the Games.
Ohmura Hideaki, magistrate of Aichi in Japan, expounded upon the exchanges with Hangzhou: "Sport is the common language of mankind. China and Japan are expected to use sports to continuously deepen exchanges and cooperation among young people in various fields."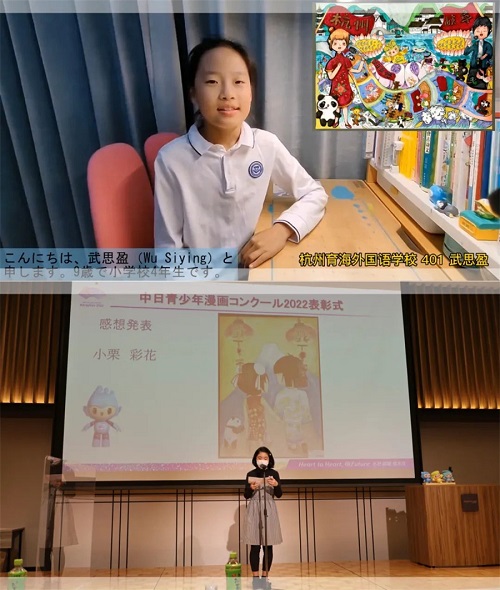 Award winners from China and Japan reflect on the competition. [Photo/hangzhou2022.cn]
Media Contact
Company Name: The Information Office of Hangzhou Municipal Government
Contact Person: Cai Jingwen
Email: Send Email
Phone: 0510-68559077
Country: China
Website: http://www.ehangzhou.gov.cn/