National Payday Loan Relief Offers A Range of Payday Loan Relief Solutions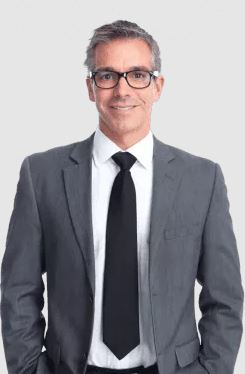 National Payday Loan Relief announces a range of payday loan relief solutions designed to provide long-term relief to borrowers.
National Payday Loan Relief, the reliable and reputed payday loan consolidation specialists, is helping borrowers gain control over their financial situation. The company has many affordable debt relief programs to help borrowers manage their payday loans more efficiently.
'The biggest danger with payday loans is that they almost always make the borrower's financial situation worse," says the spokesperson for National Payday Loan Relief. "With high-interest rates of approximately 400 percent, often calculated on a daily basis, being late by even a single day on a payment can start a dangerous late fee cycle. National Payday Loan Relief is one of the most trusted payday loan consolidation companies and has helped thousands of individuals break free from the shackles of their payday loan debt."
NPLR is committed to helping people get relief from the constant financial struggle of payday loans. Their financial experts can help borrowers manage their finances better and get on the path to recovery. The company specializes in providing debt relief for individuals struggling with debt. They work with such individuals as a strategic partner and help them achieve financial freedom in a planned manner.
National Payday Loan Relief has been working in the debt settlement business for over five years. It has become a reliable debt relief provider for hundreds of individuals battling financial hassles. Their service comes with unmatched legal protection provided through a local attorney at no additional legal costs.
National Payday Loan Relief has highly experienced attorneys on its team. They are experts at negotiating their clients' debt, unlike others who employ financially and legally inexperienced clerks to negotiate with lenders.
"We have helped thousands of people complete payday loan consolidation programs," the spokesperson adds. "We work with consumers closely and do our best to make sure that they have a program that not only accomplishes their goals but is easy to comply with."
National Payday Loan Relief ensures its customers have a plan that sounds convincing and that they are enthusiastic about. The company's debt management experts have helped many borrowers facing severe financial problems complete their programs and get over their payday loan debt.
They also strive to help improve the overall financial literacy of their customers. By becoming aware of the severe risks and dangers associated with payday loans, they are less likely ever to need a payday loan again. The experts at NPLR offer ongoing education and counseling to continually improve the financial situation of their customers.
For more information, visit nationalpaydayloanrelief.com/
About National Payday Loan Relief:
National Payday Loan Relief is a debt consolidation specialist with many years of experience helping borrowers overcome the risk and burden of payday loans. With their unique approach and innovative strategies, they help customers gain control of their finances without paying exorbitant fees or having to deal with aggressive debt collectors. The company is known for its reliability, negotiating power, and support.
Media Contact
Company Name: National Payday Loan Relief
Contact Person: STEVEN HARRIS
Email: Send Email
Phone: (888) 407-4521
Address:3221 NW 10th Terrace
City: Oakland Park
State: FL
Country: United States
Website: nationalpaydayloanrelief.com/