Shifty's Seasoning Gaining Popularity Among Food Enthusiasts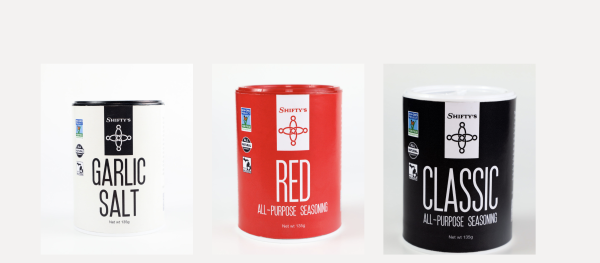 Thanks to its unique flavors, Shifty's Seasoning is fast becoming a sensation among food lovers in America. The company has carved a name for itself as a reliable American brand that produces some of the finest seasonings in the country. The brand's inventory currently includes three flavors of seasoning, namely: Classic, Red, and Garlic Salt seasoning. These are the flavors offered by Shifty's. The seasonings are made of all-natural ingredients and are SMO-free.
Shifty's Seasoning is run by Zeke Shifflett, whose father is Shifty. From his name, the brand gets its famous name. He is a retired biology teacher. From his teaching days, Shifty developed an appreciation for his community and environment, and that's when he realized his passions in life. According to him, his two passions — appreciation for the outdoors and time in the kitchen, be it trying new recipes or cooking the old favorite ones, always brought people together. In his journey of traveling and experiencing different cultures and foods, Shifty developed a passion for sustainable harvesting practices. As his retirement from teaching neared, Shifty realized a vision to share this appreciation for food with others. By creating a seasoning with high-quality flavor from clean ingredients that would complement great food without overpowering the quality and natural flavor of the other elements in a meal, Shifty formulated the perfect blend for people who appreciate the taste of great food.
"Shifty's is better than the top spice companies because it provides a powerful flavor that complements the flavor of quality ingredients without overpowering the food itself. It is produced by a company that makes a great product and focuses on every part of the process. We believe in leaving places better than we found them. Our goal is to bring people together through great food, and we do this while focusing on diverse, inclusive, and sustainable practices. The wellness of our team, our communities, and the culture we cultivate is a keystone to our success," said Zeke Shifflett. Zeke continued, "Shifty's Seasoning embodies this mission every day by continuing to give back to our communities and implementing sustainable business practices. We strive to bring people together through great food with every meal."
Shifty's seasoning is something that would lure every food lover. The brand is trying to get in touch with food bloggers, chefs, and restaurants for more publicity around its name. Whether one wants to have the seasoning with grilled food, dry rub or smoked meat, the seasoning is perfect for every food item.
To learn more, contact the media details below.
Media Contact
Company Name: Shifty's Seasoning
Contact Person: Zeke Shifflett
Email: Send Email
Country: United States
Website: https://www.shiftysseasoning.com/