New novel "Ruby Roy and the Murder in the Falls" by Rima Ray is released
A fun-filled mystery about a professor thrown into her own real-life detective story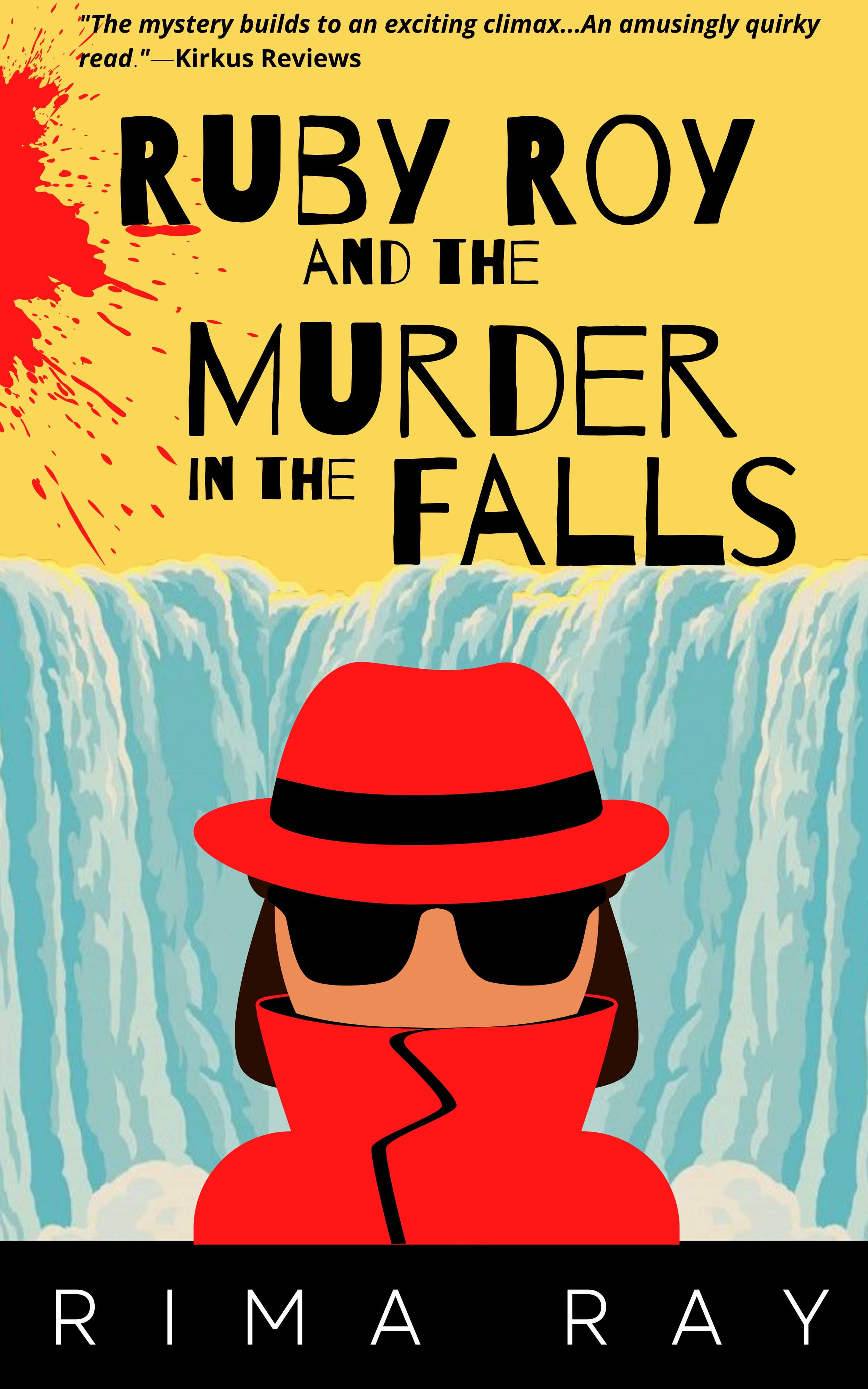 "Ruby Roy and the Murder in the Falls" by Rima Ray has been released worldwide. This fun, exciting story follows Professor Ruby Roy, whose everyday life is turned upside down when she discovers a murdered colleague and is thrust into her own version of the mystery stories she adores. Ruby is, in many ways, just a normal person. She's goofy and clumsy, cares deeply about family, and strives to do the right thing. She's not looking for fame or glory, but with a killer at large, she must embody the detective spirit of her favorite books to protect the people of her community – and save herself from becoming the next victim.
Rooted in elements of the author's real life, this heartwarming novel combines comedy and mystery to keep readers laughing on the edge of their seats. This is one of the rare books in the comedy-mystery genre with a plus-size female protagonist of color in the lead, reflecting the author's own experience as a plus-size woman of color. The story also features a diverse set of characters representing minority and LGBTQIA groups, each hailing from different regions and backgrounds spanning Asia, Africa, the Middle East, and North America. Inclusive and honest, the underlying themes of love, kindness, and empathy make the story relatable for people from all walks of life.
Ruby Roy and the Murder in the Falls (ISBN for ebook: 9798985878219; ISBN for print: 9798985878202) can be purchased through retailers worldwide, including barnesandnoble.com and Amazon. The ebook retails for $ 3.99 and the print retails for $9.99.
From the back cover:
Meet Dr. Ruby Roy. She is a twenty-nine-year-old, goofy, warm, absent-minded, and often accident-prone professor in her third year at Baron University, located a few miles from the Falls.
It doesn't help matters that she keeps stumbling into a series of embarrassing incidents. Unfortunately for Ruby, things take a turn for the worse when she discovers Professor Peter Malcolm's dead body in his office. But who could have killed him? And why?
Suddenly all the Poirot, Marple, and Sherlock Holmes books she loves reading seem to have come to life as she finds herself in the middle of a real-life murder mystery. And with the murderer on the loose, no one is safe. With the help of her husband, Cleo, her very own Watson, Ruby tries to solve the mystery before she is next on the killer's list!
About the author:
Rima Ray spent her childhood growing up in Kuwait, Qatar, India, the Philippines, Japan, Canada, and the US. She survived the first Gulf War in Kuwait and the triple disaster in Japan. These days she leads a more peaceful life as a professor in upstate New York with her husband, Frederik. Apart from reading mysteries, she enjoys eating Asian food and spending time with her Maine Coon cats, Million and Nobel.
Media Contact
Company Name: EKC PR
Email: Send Email
Phone: 310-441-1000
Country: United States
Website: https://www.eileenkoch.com/