Emmy Nominated Rapper/Actor, T.O.N.E-z Drops A Hit Album
T.O.N.E-z releases a new album with two thrilling music videos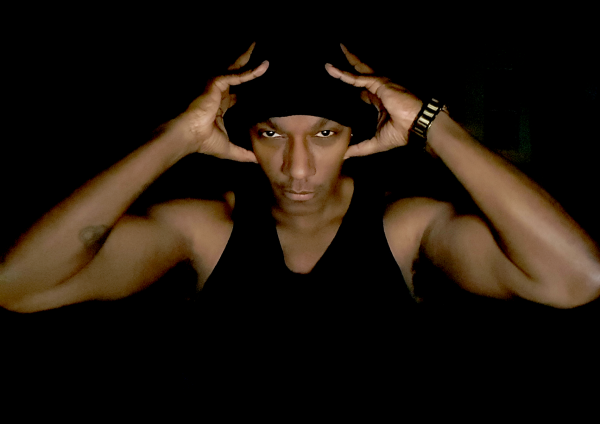 T.O.N.E-z is excited to announce the release of his brand new album produced by In Tone We Trust Music. The Emmy nominated singer is also a rapper, author, writer, director and producer who is concerned with making timeless music for great listening pleasure. His new album titled TonezWorld contains 17 soul-piercing songs featuring production from Rench of Gangstargrass, DjJs1, and Doodlebug from the Grammy award-winning hip hop group Digable Planets.
As a major outstanding feat, in 2020, T.O.N.E-z connected with best selling author Stephen Miller, who wrote Gene Cornish of the Rascals Book, to write a book about T.O.N.E-z. He has earned his place as a multi-talented, twenty-first-century renaissance man whose star will significantly impact the world in the years to come.
While starting out his career, he became famous through his incredible original theme music, which distinguished him in the Emmy nominations for co-writing "Long Hard Times To Come" of the award-winning FX series, Justified. This series generated 3 million views on YouTube and over 4 million streams on Spotify. As an exceptional piece of art, it sold over a quarter of a million copies. These wins put together upscaled T.O.N.E-z's acting career and placed him in the limelight. In lieu of this, he was featured as an actor in the Justified series, playing the role of a henchman. Through his commendable contribution to Justified, he connected with Actor Alicia Witt and partnered with him on his music project titled My Baby Girl. The song captured themes revolving around the pain of miscarriage anchored on the singer's personal experience.
"My family roots run deep in the world of hip hop: my brothers are Special K of the seminal rap group Treacherous Three. I have also carved out my unique place in music and video. My movie credits include starring roles in Clarity, Frances Stein, The Dying Fields, Award-winning short film SED! Thirst (also, co-producer and co-writer), Shining Spirit (co-producer and soundtrack executive producer), plus the forthcoming 'When I Held The Key' and documentary 'I Chose Life: Stories of Suicide and Survival," said T.O.N.E-z.
"In 2016, I teamed up with mega-remix producer Brad Walsh (Taylor Swift, Lady Gaga, Rihanna, Beyonce) on "Check My Fresh." My latest collaboration is with rock' n' roll legend Tommy James on James's newest album Alive, on which I added my signature raps to a reworking of James's classic "Draggin' The Line," The Rolling Stones' "The Last Time," and an exciting new Tommy James song "Slam." Also, I recently recorded a new song, "The Parallel", about anti-bullying."
Download the album here.
For more information, visit http://www.tonezworld.com Or connect with him on Twitter, Facebook, Instagram and YouTube
Media Contact
Company Name: In Tone We Trust (Music)
Contact Person: Anthony Keaton
Email: Send Email
Phone: 718 933 3597
Address:685 East 183rd Street
City: Bronx
State: New York, 10458
Country: United States
Website: tonezworld.com