A Rising Indonesian Music Producer JAY M Makes a Wave with His Debut Single "Livin' Fantasy"
Young rising Indonesian music producer, JAY M share a meaningful, soulful, and empowering song through his new single "Livin' Fantasy"
In an age where the lines have been blurred between fiction and reality, it comes as no surprise that musicians are taking to the studio to express their concerns for the future of humankind. JAY M is a rising music producer from Indonesia who is doing exactly that.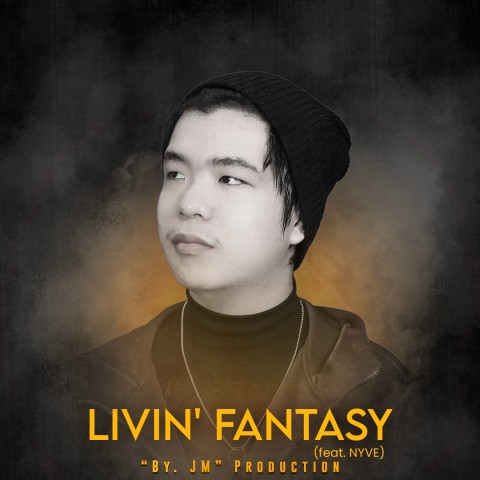 Titled 'Livin' Fantasy', JAY M combines Pop vocals (courtesy of collaborator NYVE), soulful vibes, and spacious, trancey synths into a unique concoction that has vibes painted all over it. Sonically, it's deep, dark and sensual, but dive into the lyrics and you'll unravel layers of social commentary on our capacity to turn on each other, at a time where unity is needed more than ever.
"In this modern era, a lot of things have corrupted our humanity, but we have to be strong. Sometimes things come our way without us even noticing it. In those moments, we have no one to depend on, no one but ourselves." – JAY M
While the piece emits darker shades and tones, JAY M's intent is not to dwell on the negativity, but merely to observe and open up the discussion. Deep down, his aim is to use the universal language of music to empower, to motivate, and to encourage others to share even the smallest of things to make the world a better place.
Livin' Fantasy premiered on "By. JM" Production on 21st Of January, 2022, and is currently available to stream and purchase across all major platforms. In the near future, JAY M will be launching his very own clothing line (J-Line), as well as premiering a follow-up single, titled 'Alter Ego'.
For media enquiries, including interviews and all things press-related, please email [email protected]
Instagram: @jay_matth3w
YouTube: JAY M
TikTok: @jay_matth3w
Media Contact
Company Name: By. JM Production
Contact Person: JAY M
Email: Send Email
Phone: +62-811-3322-438
Country: Indonesia
Website: https://www.youtube.com/c/jaymatth3w/about