EGS Grading by Elite Game Spot: A New Grading Service Secured by Blockchain Technology
Launched on July 4, 2021, EGS Grading by Elite Game Spot ​is a new, more elaborate grading service that gives its clients more answers than questions.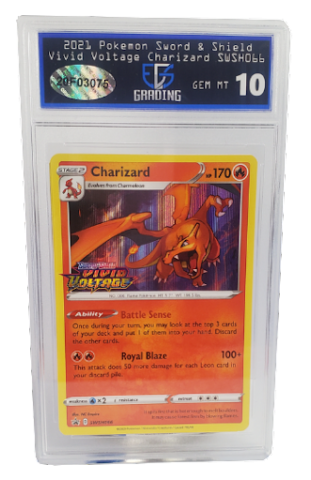 Cottage Grove, Oregon – EGS Grading has a more elaborate and more detailed grading system than older traditional grading companies.
For readers who know little about Grading, not only are traditional grading tools used by EGS Grading to give it's clients the most accurate grades possible, they also have a custom in house grading application that breaks down each card they grade into multiple different zones and magnifies them for the grader to see in fine detail. This allows the grader to judge each zone individually, not just the card as a whole. Hints the Zone GradingTM System. One may rely on EGS to grade and authenticate collectibles with extreme precision. Before grading, their proprietary grading technology scans and saves a copy of each card then gives the most accurate grading services possible.
Zone Grading
EGS Grading gives their clients more answers than questions with their Zone Grading(TM) System. They do this by showing the flaws detected on the cards right on the label. Through their EGS Zone Grading Blockchain network, they also provide protection for all of the EGS Graded objects. On their blockchain network, one may use the blockchain to verify ownership and authenticity, as well as track sales statistics for each particular grade and item. With EGS Grading, anyone with a basic and free Metamask wallet can check grades and collectibles on their blockchain to verify authenticity, as well as history (the item's story if it has one), ownership data, and recorded sales information.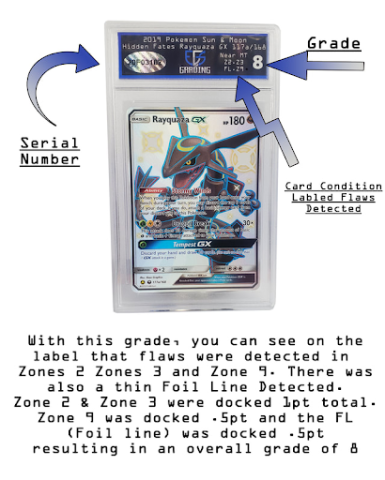 Why EGS Grading?
EGS offers a wide range of grading services that include sports and other hobby cards such as Pokémon, Magic the Gathering, Marvel, and more. They provide high-quality grading at no membership fee! They now grade TCG and Sports Cards in standard size. Basic encapsulation is also available for collectors who don't want their collections judged and instead wish to secure their valuables for display or long-term storage.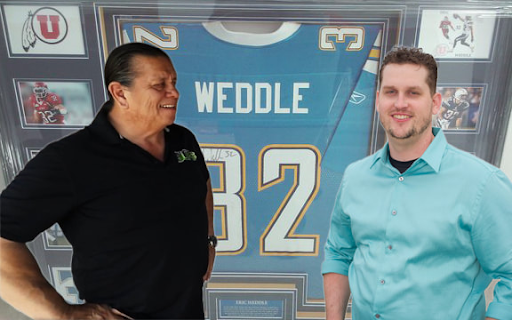 Team Behind EGS Grading
EGS Grading was founded by Daniel Campbell and the late Art Roldan Sr. Both have extensive experience as entrepreneurs and business owners. Over the years, Daniel and Art have collaborated on a variety of ventures, including memorabilia sales, professional player signings, and sports memorabilia authentication. Daniel shared: "If card holders have confirmed evidence of an athlete or celebrity signing a card or other item of memorabilia; such as other 3rd party authentication, or other evidence; such as a video or photo of you with that person at the signing, we can verify that information and then enter that information in our ledger to authenticate it." In addition, if cardholders have cards that have previously been certified or graded by another service and would like that data to be stored in the EGS Grading ledger, which is protected by blockchain technology, EGS can grant an EGS Grading Serial number once they have verified the item. Verification can be done via mail in service or at EGS Grading Events.
For more details and information, visit their website.
Media Contact
Company Name: EGS Grading
Contact Person: Daniel Campbell
Email: Send Email
State: Oregon
Country: United States
Website: https://www.egsgrading.com/