G.Mackey Set To Launch His Most Anticipated Album, "The Relationship Files"
After months of production and working on the project, the album is ready and will be released in January 2022. Fans worldwide are already creating buzz for a piece of artwork that is predicted to make a huge statement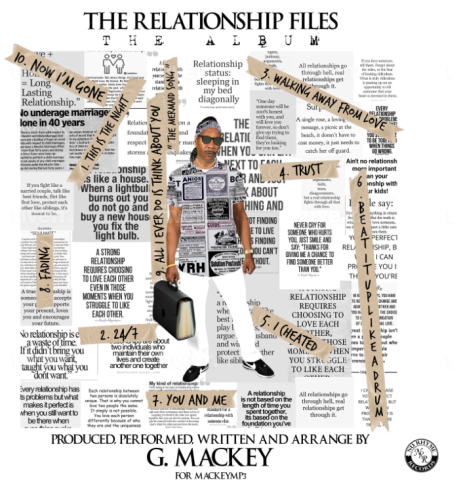 Elk Grove, CA – R&B, soul, and hip-hop artists,G. MACKEY, announces his new album titled "The Relationship Files," which is set to release January 2022, with the first single "Beat It Up" (Like A Drum) scheduled for release December 03, 2021. The music producer and songwriter has been working on the album project for a while now, and it's exciting to know that the music is now out for fans to enjoy.
Already, many fans worldwide have been talking about the album on social media, thereby creating anxiety and gathering buzz, and anticipating the release of this incredible piece of art. Once ready, it will be available for streaming on all major music platforms online.
G. MACKEY wants to use this album to make a statement about his music production prowess and strength as an artist with creative capacity. With several years of experience in the industry, he remains committed to delivering top-quality work that his loyal fans appreciate and that will appeal to lovers of R&B and hip-hop music fans worldwide.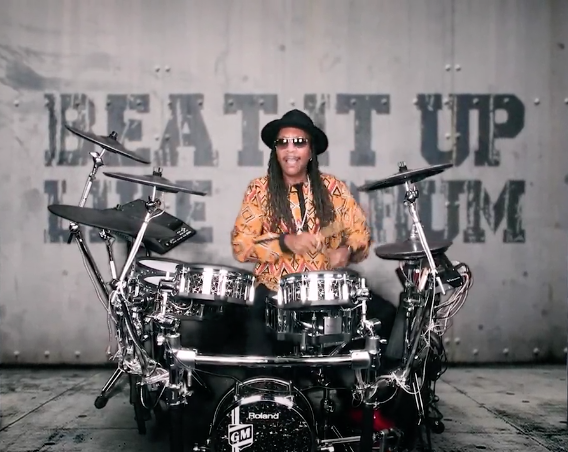 Creativity and unique ideas are two things that have helped G. MACKEY remain at the top of his game for several years. He has worked with many top artists and production companies on many projects, including lead vocals on the "The Ghetto" double platinum album "Short Dog's In The House" by rapper "Too Short." G. MACKEYwas also part of a Top Bay Area Band/"The Together Band" who won many Bay Area Awards and worked with the production team of legendary Holland Dozier Holland.
During his time with Eddie Holland's team, he was signed as an artist, producer, and songwriter, where he had the opportunity to use his talent in producing several artists and musicians. G. Mackey is also known as the "Singing Drummer" and he has amazed fans with his ability to play and sing intricate beats and melodies at the same time. Having worked with Holand Dozier Holland, He also worked with Randy Jackson from American Idol. Many of his music videos will showcase this incredible talent.
G. MACKEY now runs an indie label with about 6 artists signed on. Some of the artists are currently working on songs they hope to release soon to the public. "The Relationship Files" is designed for greatness, and everyone who knows the skills and talents of G-Mac is confident that it's going to become a hit.
For more information, please visit http://www.nurhymerecords.com/.
Media Contact
G. MACKEY
Email: [email protected], [email protected]
Website: http://www.nurhymerecords.com/
Social Media Pages
www.facebook.com/GMackeyNuRhymeRecords
www.twitter.com/@gmackeynurhyme
www.Instagram.com/gmackeynurhyme
http://tictok.com/@gmackeynurhyme
https://www.linkedin.com/in/gary-mackey-72445a28/
http://facebook.com/GMackeyNuRhymeRecords
http://twitter.com/@gmackeynurhyme
http://instagram.com/gmackeynurhyme
https://youtube.com/channel/UCfzuNm3tWzxGMVYI3c-HluQ
https://distrokid.com/hyperfollow/gmackey/beat-it-up-like-a-drum
Media Contact
Company Name: Nu Rhyme Records
Contact Person: G. MACKEY
Email: Send Email
City: Elk Grove
State: CA
Country: United States
Website: www.nurhymerecords.com/