RSD Bikes Plans Launching the Long-Awaited RS-291 CR-MO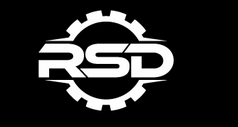 The RSD Bikes company has announced its intention to launch the RSD-291 CR-MO or Chromoly, an aggressive hardtail model with a high-performance chassis, a compact geometry and a distinctive style. The bike is equipped with SRAM Guide RSC brakes, double-butted and heat-treated handmade frame, SRAM rotors and axle, and with an all-new geometry that offers a progressive but stable ride position. This hardtail is designed to give modern riders an attractive, agile bike capable of tackling any type of terrain.
The company will start rolling out the bike within the coming weeks, which will be available in three finishes:
Misconduct, red or navy
Black semi-gloss obsidian
Light grey gypsum
In the past weeks, there has been price updates and delays on the frames and bikes. Prices for the complete bikes are $3099 (for the Misconduct finish) and $3049 for the other two finishes, each. The bikes also come with free shipping. The RSD-291 CR-MO has front end travel of 150mm, a seat tube angle of 75.4 degrees, and a head angle of 63.5 degrees, which gives the rider a wide range of comfort and agility, without compromising stability.
This bike gives riders a combination of aggressive handling, responsive braking, and increased clearance, thanks to the benefits of an ultra-lightweight 29"x2.5" WT wheel configuration, SRAM DUB 73mm BSA BB, a 150mm-travel DVO Diamond D2 fork, threaded headset,SRAM GX 30T chainring, and a 12-speed SRAM cassette, rear derailleur, and rear shifter.
Riders who are looking to catch the thrill of tackling a myriad of local terrains, like exploring the backcountry on a bike, will find the RSD-291 Chromoly an ideal trail-riding choice. The bike gets its strength from the frame's tubing, which is engineered to be incredibly strong yet light. This gives the two-wheeler durability and excellent handling. As announced, the bike comes in four different sizes: small, medium, large, and XL.
The deposit for pre-ordering one of these bikes is $250, with delivery scheduled for late November. In the event of a pre-order, $100 of the total deposit is nonrefundable. As soon as the company sends the first notification of availability or shipment confirmation, the buyer must complete the order within five working days to have it fulfilled.
Depending on the buyer's location, shipping fees can range from $15 to $100 or they are added during checkout. Delivery can also take anywhere from one day to five days, or longer, depending on where the individual lives.Besides the non-refundable $100 amount, there is an administration fee of $35 for cancelling an order. For this provision to apply, it must be within 15 days after the initial shipping date.
About RSD Bikes
RSD Bikes is a Canadian company founded in 2012, with a pre-existing experience of 25 years. The company exists to fill a need for excellently crafted road bikes tailored to meet riders' needs at reasonable prices. It is also committed to quality, reliability, and customer satisfaction. RSD Bikes has since grown and is making strides in the industry, supplying its bikes to the local and international markets.
Media Contact
Company Name: RSD Bikes
Contact Person: Media Relations
Email: Send Email
Phone: 416-773-0030
Address:284 Wildcat Rd North York
City: Toronto
State: Ontario M3J 2N5
Country: Canada
Website: https://rsdbikes.com/