Emmanuel Grant, AKA Big Dawg079, Announces New Thought-Provoking Web Series on Hip-Hop Community
Emmanuel Grant, also known by Big Dawg079 online, has announced the release of an exclusive new series, "Through My Eyes," on YouTube, starting November 20, 2021. The promising new series marks an exciting turn and direction for Big Dawg079's career and YouTube channel, which have taken off over the last year.
A growing voice in the hip-hop community, the "Through My Eyes" series will feature discussions about important topics in hip-hop. Topics will include those that are often ignored, overlooked, or undervalued in the community, and each weekly episode will seek to inspire and motivate listeners to ignite self-improvement in their own lives through palatable and relatable ways. As someone who understands the fickleness of the music business, Big Dawg builds a fluid connection with his viewership in each episode that is raw, but not vulgar, as he tackles subjects that are intriguing and thought-provoking. Episode One, coming November 20, 2021, will address why kids join gangs, and offer a fresh perspective on the often-debated topic.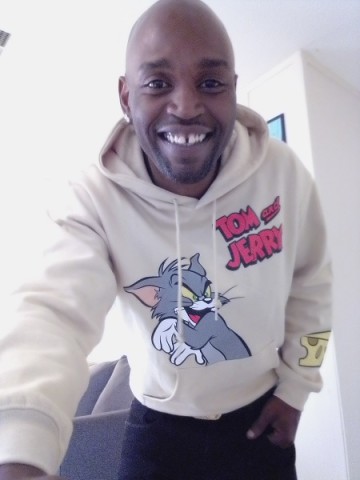 Born Emmanuel Grant in Chicago, Illinois, Big Dawg has found success in his journey to fulfill a lifelong dream of becoming a musician and businessman. A singer and songwriter in his own right, Big Dawg first musical releases for "Takin It To My Grave" and "Emmanuel" found instant success, amassing over 300,000 streams globally through his independent label, 079Cartel Ent. Additionally, he wrote, directed, and starred in his own short film, "Casey's Haul," which attracted over 10,000 views on YouTube since its release a few weeks ago. His popular YouTube has already attracted over 250,000 views to date.
Big Dawg's success is impressive, as the younger musician and businessman was convicted of first-degree murder at the age of 14 and sentenced to 24 years in the Illinois department of corrections. After his release, he has been proudly captivating the hip-hop community worldwide and using his academic background in cognitive psychology and business management to find success in music, fashion, film, and television projects.
To watch the new series coming November 20, visit Big Dawg on YouTube here.
Media Contact
Company Name: Moulton Media Holdings LLC
Contact Person: Emmanuel Frederick Moulton
Email: [email protected]
Phone: (224)313-1289
Country: United States
Website: https://www.youtube.com/watch?v=qD9PTgTQD_M