Day Yacht Charters Grand Cayman to Resume Operations After the Reopening of Cayman Islands to Vaccinated Tourists on November 20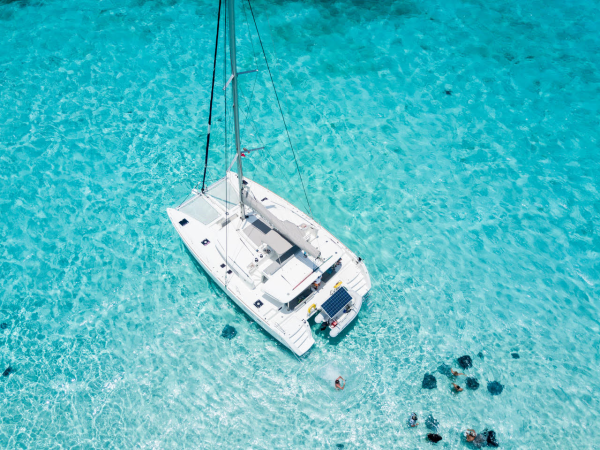 This month, the luxury charter providers will be able to allow fully vaccinated travelers to explore Grand Cayman and snorkel in the beautiful clear waters of Stingray City
Day Yacht Charters is delighted to announce that it will be resuming its Grand Cayman yacht charter services after the reopening of the Cayman Islands. Two years ago, the Cayman Islands were closed off to tourists to help check the spread of COVID19. However, it has now been announced that the islands will be opened to vaccinated individuals from the 20th of November, 2021.
Day Yacht Charters Grand Cayman aids tourists in their exploration of the Cayman Islands by providing luxurious yachts rentals and directing snorkeling experiences through the crystal clear waters of the beautiful Stingray City, located on Grand Cayman.
Grand Cayman is the largest of the Cayman Islands and features exquisite beaches and vibrant coral reefs teeming with marine life. Located on the North Sound of the island, Stingray City is a series of shallow sandbars where southern stingrays are found in abundance.
Regarded as one of the most popular attractions in the Cayman Islands, Stingray City allows tourists to mingle with the local marine life by wading amongst friendly stingrays that congregate near the sandy shore.
The luxury yacht rental service providers have expressed their excitement at the prospect of reopening, and say they are eager and ready to resume business helping more people create beautiful vacation memories.
"Making our esteemed customer happy and fulfilled is what drives us in giving the best quality service; customer satisfaction is key to us. Whether planning an intimate day trip on a small personal party-boat, or looking to cruise on the crystal clear waters of the Caribbean Sea on a mega yacht, we can personalize your experience to guarantee a truly one of a kind excursion."
Day Yacht Charters Cayman Island boasts of having only the best boats in their fleet, and promises clients that its luxury yachts are the perfect idea for hosting beautiful romantic dinners, parties, and celebrations.
The luxury charter company adds that the charter itineraries are personalized to allow clients to curate their experience, and choose one of their many private vessels to best suit their event.
All vessels come fully stocked with coolers, ice, bottled water, sodas, fuel, and snorkel gear, along with an experienced captain and crew. The yacht rental provider states that tourists can rely on the company's vast knowledge of the area to find the perfect spots for snorkeling and scuba diving.
Day Yacht Charters also offers luxury boat and yacht rentals throughout Miami, Bahamas, Turks and Caicos, and many destinations across Mexico such as Cancun, Puerto Vallarta, and Cabo San Lucas, to name a few.
Media Contact
Company Name: Day Yacht Charters
Contact Person: James Knight
Email: Send Email
Country: United States
Website: https://dayyachtcharters.com/