XII XV Brand Introduces Their Eco-Conscious Premium Athleisure Apparel Line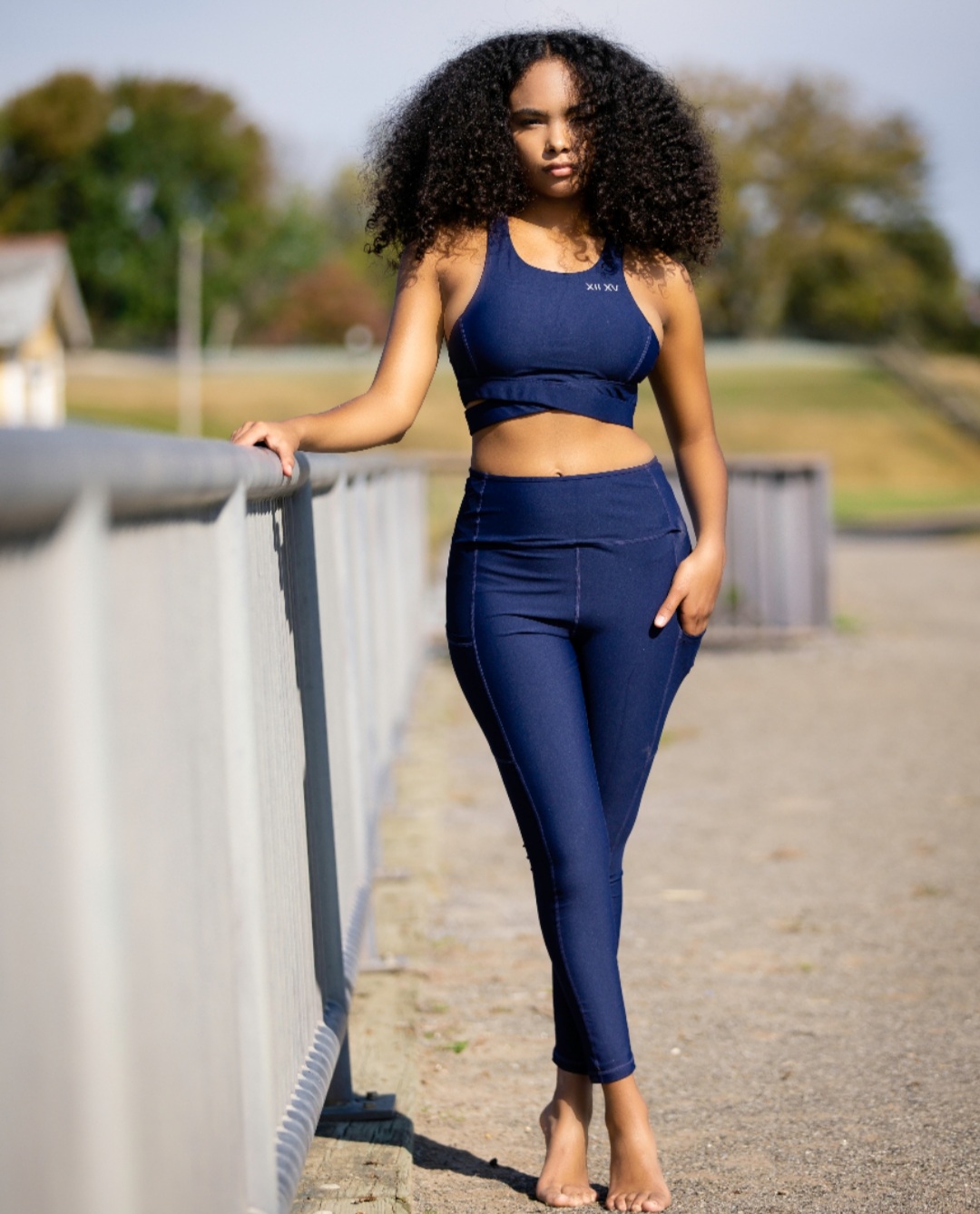 Innovative blac- owned business, XII XV Brand, strikes again with the launch of their revolutionary eco-friendly athleisure apparel line
The team at XII XV Brand, led by the passionate fitness and wellness enthusiast, CEO Tiffany "Malayasia" Carter, is again showing that they are not here to play or slowing down anytime soon with the recent launch of their Athleisure Apparel Line. The certified reiki practitioner who has a nutrition background leverages her wealth of experience to create products that offer value for every purchase.
The global fitness products industry has grown to become a multi-billion-dollar market. However, XII XV Brand aims to challenge the status quo, raising the standard with their eco-friendly approach. The brand has become the go-to company for overall fitness and health guide, poised with lowering their carbon footprint and covering every aspect of health and fitness. The athleisure line will encourage people of all backgrounds to become healthier build confidence while staying true to themselves and embracing every part of the human body by adorning show-stopping pieces.
The XII XV eco-conscious Athleisure line is designed to be unique, stylish, and chic with a little street. "Our pieces aren't limited however every piece is designed to be so comfortable and for that everyday person. It will allow you to transition through your day because you're on the go. Going from the gym to the club, work out, business meeting or just a lounge, ensuring that you are presentable and at the same time feel good about yourself," said Tiffany "Malayasia" Carter. "The amazing good and high-quality products come in several styles and colors to be suitable for every consumer, with the 3 color iridescent lens creating showstoppers effortlessly. They allow you to express yourself, with all the frames being 100% UV protectant made from recycled plastic, wood, plants, skateboard, and other similar materials."
XII XV eco-conscious Athleisure line was created for all kinds of activities and users of different age groups without endangering the planet, using plants, woods, and top certified and highest quality fabrics from different parts of the world. The black women-owned brand takes carbon emission seriously as evident in their approach, sourcing their materials from third-world countries and ultimately engaging women, giving back to the community, and promoting economic growth.
The brand will be releasing 2 seasons in combination yearly, using backs keyholes to assist the confidence and comfortability, with carefully crafted tops and mid-high-waisted leggings. The eco-conscious Athleisure line is suited for chic, confident, and bold customers who pay attention to detail and quality. The Fall/Winter line is a remixed and amplified version of the cute and cool horseback rider pant made into a legging, with the fabric made from recycled plastic and plant-based materials, ultimately delivering the future of health, fitness and overall wellness. Be sure to shop with them on Cyber Thursday and Black Friday Up to 30% in everything.
For more information about the XII XV eco-conscious Athleisure line and other products from the brand, visit – https://www.xiixvbrand.com/ and Instagram.
Media Contact
Company Name: XII XV Fitness
Contact Person: Carter
Email: Send Email
Country: United States
Website: http://www.xiixvbrand.com/