'Tis the Season for Pumpkins, Costumes & Baking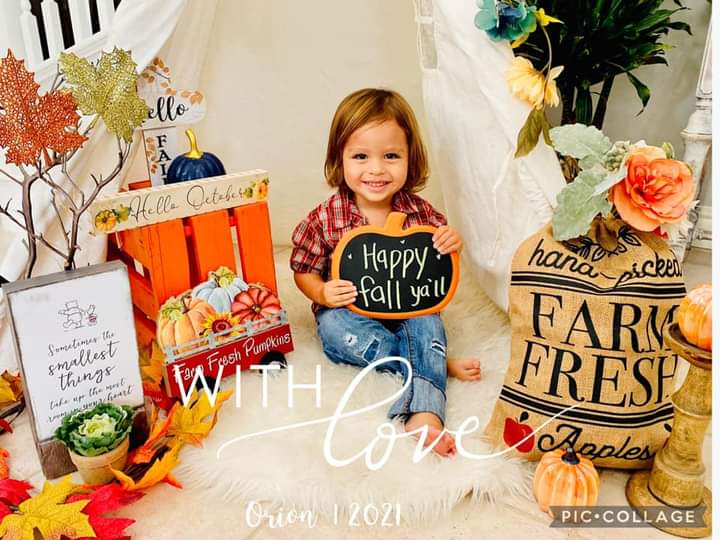 Dive into the spirit of the season with some Halloween Trivia, Fun Facts, Decorating Tips, Crafts, and Must-Try BONUS Recipe!
The Fall season is here, and pumpkins are everywhere! Americans, both young and old, share enthusiasm for this time of year—maybe it's the trick-or-treating, carving jack-o-lanterns, baking tasty treats, setting up decorations, enjoying pumpkin lattes, baking pumpkin pie, dressing up in Halloween costumes—either way, there's a comforting feeling and festive energy with this season.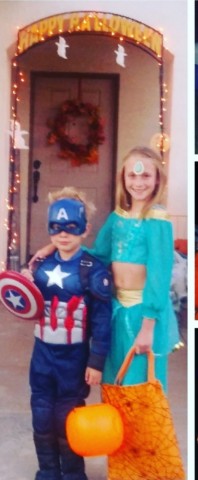 Did You Know—Origins of Halloween
The tradition originated with the ancient Celtic festival of Samhain, when people would light bonfires and wear costumes to ward-off ghosts. In the eighth century, Pope Gregory III designated November 1st as a time to honor all saints. Soon, 'All Saints Day' incorporated some of the traditions of Samhain. The evening before was known as 'All Hallows Eve,' and later'Halloween.' Over time, Halloween evolved into a day of activities like trick-or-treating, carving jack-o-lanterns, festive gatherings, donning costumes, and eating treats (source: history.com).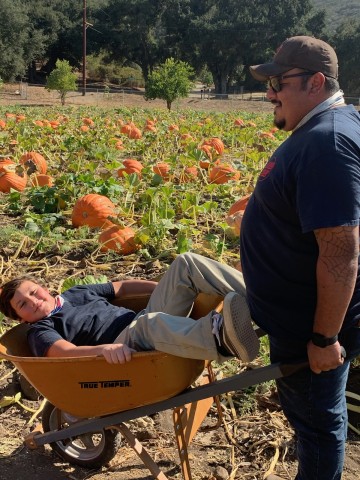 Pumpkin Fun Facts (source: Farmers Almanac)
The word 'pumpkin' comes from the Greek word, pepon, which means a "large melon."
* Pumpkins originated in Central America.
* Pumpkins are actually a fruit. Many people think it should be our national fruit.
* Pumpkin is also a squash; a member of Curcurbita family.
* The yellow-orange flowers that bloom on the pumpkin vine are edible.
* Pumpkin seeds taste great roasted and contain medicinal properties.
* Native Americans grew and ate pumpkins and their seeds long before the Pilgrims reached this continent. Pilgrims learned how to grow and prepare pumpkins from the NativeAmericans.
* Pumpkin was most likely served at the first Thanksgiving feast celebrated by the Pilgrims and the Native Americans in 1621.
* The earliest pumpkin pie made in America was quite different than the pumpkin pie we enjoy today. Pilgrims and early settlers made pumpkin pie by hollowing out a pumpkin, filling the shell with milk, honey and spices and baking it.
* Early settlers dried pumpkins shells, cut it into strips and wove it into mats.
* Pumpkin has been prepared in a variety of ways from soups to stews to desserts since thei mmigration of the first European settlers.
* The 'Pumpkin Capital of the World' is Morton, Illinois. Home of Libby's pumpkin industry.
* The state of Illinois grows the most pumpkins. It harvests about 12,300 acres of pumpkinsannually.
* The latest U.S. record (2019) for the largest pumpkin ever grown weighed in at 2,517.5pounds by Karl Haist of Clarence Center, New York.
* Pumpkins were once considered a remedy for freckles and snakebites.Natural medicine practitioners have proven that consuming pumpkin seeds reduces the riskof prostate disorders in men.
Decorate & TRICK-OUT Jack!
Carving, coloring, painting, and stenciling are just some of the millions of ways to trick-out Jack.The real stars of the night are our little one's dressed to fright!
What to do with all that GOO—here's a BONUS recipe, so easy to do!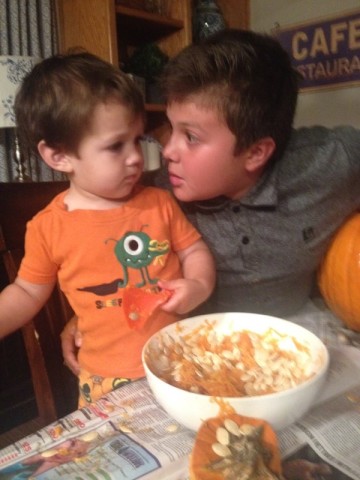 White Chocolate Pumpkin Cookies with Almond-Maple Cream Cheese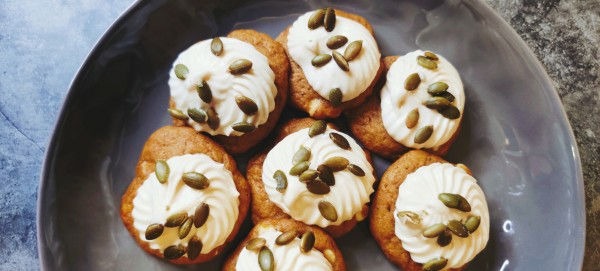 These soft pumpkin cookies are a great snack idea when having a pumpkin carving party! Thealmond maple cream cheese gives it a nice finishing touch
Recipe Type: Easy
Time to cook: 40 minutes, Serves 8
Ingredients
12 oz. butter, softened
3/4 c. granulated sugar
3/4 c. brown sugar
2 eggs
1 c. pumpkin puree
1 tsp. cinnamon
1/4 tsp. al lspice
1/4 tsp. ground nutmeg
1/4 tsp. ground cloves
1/4 tsp. ground cardamom
1 tsp. vanilla extract
1 tsp. baking soda
1 tsp. baking powder
1 tsp. salt
2 1/4 c. all-purpose flour
12 oz. white chocolate chips
8 oz. cream cheese, softened
1/4 c. maple syrup
2 c. powdered sugar
1 tsp. almond extract
1 c. pepitas, toasted
Instruction
For the Pumpkin Cookies:
* Preheat the oven to 375 degrees.
* In a KitchenAid mixer or using a handheld mixer, add 8 oz. butter, brown sugar, andsugar. Mix for 1-2 minutes or until light in color and fully incorporated.
* Add one egg at a time. Mix.
* Add pumpkin puree, vanilla , and white chocolate chips.
* Fold in flour, cinnamon, allspice, nutmeg, cardamom, cloves, salt, baking soda, andbaking powder.
* Line two baking sheets with parchment paper.
* Roll the cookie into golf size balls or use a small cookie scoop. Place evenly on the baking sheets. There should be 12 cookies on each sheet.
* Gently flattened the cookie dough with the bottom of a spoon.
* Bake for 10 minutes.
* Remove from the oven once turned light brown.
* Allow to cool for 2-3 minutes before transferring to a cooling rack.
For the Almond-Maple Cream Cheese:
* In a KitchenAid mixer, add cream cheese, powdered sugar, almond extract, and maple syrup. Mix for 1-2 minutes at medium speed.
* Add 4 oz. of butter (1 tbs. at a time) and mix until fully incorporated. Taste.
* Refrigerate until ready to use.
For the Pepitas:
* Heat an 8 inch pan over medium-low heat. Add the pepitas.
* Cook for about five minutes. Stir frequently.
* The seeds will pop, puff up, and become toasted.
* Remove from heat. Set aside to cool.
Assemble:
* Once cookies have cooled, top with almond cream cheese.
* Garnish with toasted pepitas. Enjoy!
Chef Ryan Rondeno
Private Chef to the Stars, Ryan Rondeno, is a true master of his trade and is ready to shake up the restaurant industry by bringing elegant dishes, bold flavor, and simple technique to the home front. His masterful cuisine has been relished at large-scale culinary events, gala dinners, and as a personal chef to some of the most notable names in the industry.
Diddy * Will Smith * Common * Tyrese Gibson * Robert Smith * Xhibit * Mercedes-Benz * Lamborghini * Will McGinest * LA Philharmonic
Chef Rondeno is the founder and owner of Rondeno Culinary Designs and the RondenoSpice Collection (Nola Creole Rub, Citrus Herb Rub, and Ancho-Chili BBQ Rub) designed to help cooks of all skill levels enhance the flavor of the dishes. His culinary focus is on the use of grass-fed organic meats and locally-grown organic produce.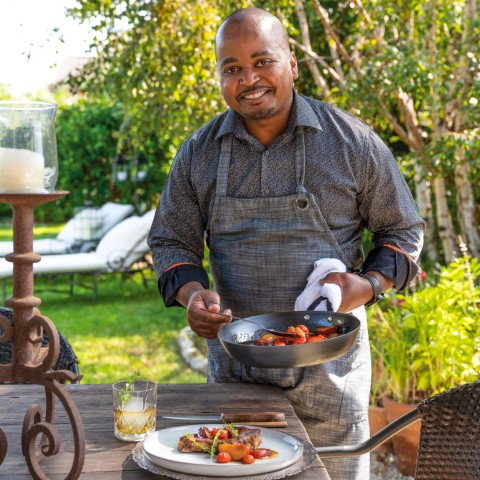 FoodCulture App
Chef Rondeno offers simple recipes that will bring unique and tasty experiences to the kitchen table with his FoodCulture App.
"FoodCulture was created to embody a personal and unique approach of food and flavor in the kitchen. We wanted to create cost-effective and flavorful scratch recipes that didn't break the bank. The App was also designed to have a one-on-one feel, as if I'm cooking with you every step of the way," says Chef Rondeno.
Find a sweet and savory collection of recipes, such as: brunch, salads, healthy dinners, easysnacks, comfort food, cocktails, plus many more added every month!
Download the FoodCulture App Today!
Save & Access Recipes Anywhere * Premium Video Recipes * Integrated Shopping List Shop Our Store * Download the Free App Today
Google: https://play.google.com/store/apps/details?id=com.weapp.recipeapp
Apple: https://apps.apple.com/us/app/food-culture/id1538389448
Visit https://www.rondenoculinarydesigns.com for a Weekly Delivery Menu & to Purchase Spices & Rubs
Media Contact
Company Name: ICT
Contact Person: Holly Davidson
Email: Send Email
Phone: 760 809 9390
City: Los Angeles
Country: United States
Website: www.iconnectyou.today